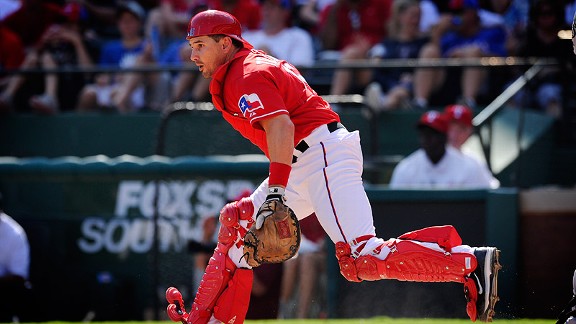 John Williamson/MLB Photos/Getty ImagesMatt Treanor
My favorite thing about the Dodgers signing catcher Matt Treanor, who will be paid $850,000 this season, is that he is clearly designed to be a backup, meaning that A.J. Ellis will finally get a chance to see what he can do with his on-base skills as a No. 1 (or No. 1.5) catcher.
My second-favorite thing is that Treanor himself walked 34 times in 242 plate appearances in 2011, though I'm not entirely sure how or why.
My third-favorite thing is that having lived through a litany of Dodger backup catchers, I don't intend to spend a lot of time thinking about how valuable Treanor is. And I suggest you don't either. Just know that he is joining the most hallowed list of hallowed lists: Dodger Catchers of the 2000s.