It's been a fun two days. Seeing commenters old and new reunite, brimming with dormant enthusiasm, has made Dodger Thoughts a kind of giddy place since the move from ESPNLosAngeles.com.
I've been told more times than I can count in the past 48 hours that I seem happier and looser here at the new site. If that's true, that's mainly a reaction to the enthusiasm I've seen in readers.
"I can't explain it, but this just feels better somehow," wrote Eric Enders, longtime friend of Dodger Thoughts. "It's like the ESPN LA site was some depressing domed stadium, and this new site is clean and bright and open-air – I guess that makes it Dodger Stadium."
To which I replied, "I totally get that, and feel it to boot. I'm just saying, the domed stadium doesn't have to be depressing."
It really is worthy of a case study the effect that a site's appearance can have on its community. The commenting system here isn't madly superior to the one at ESPNLosAngeles.com. In one respect, it's inferior, in that you have to refresh the page each time you want to see new comments. That's labor-intensive. Yet few seem to mind. People don't complain as much about the plumbing when the view is nice.
So yes, all things being equal, I would play in this open-air ballpark 'til the end of time, with readers emerging one after another from the cornfield for a little catch.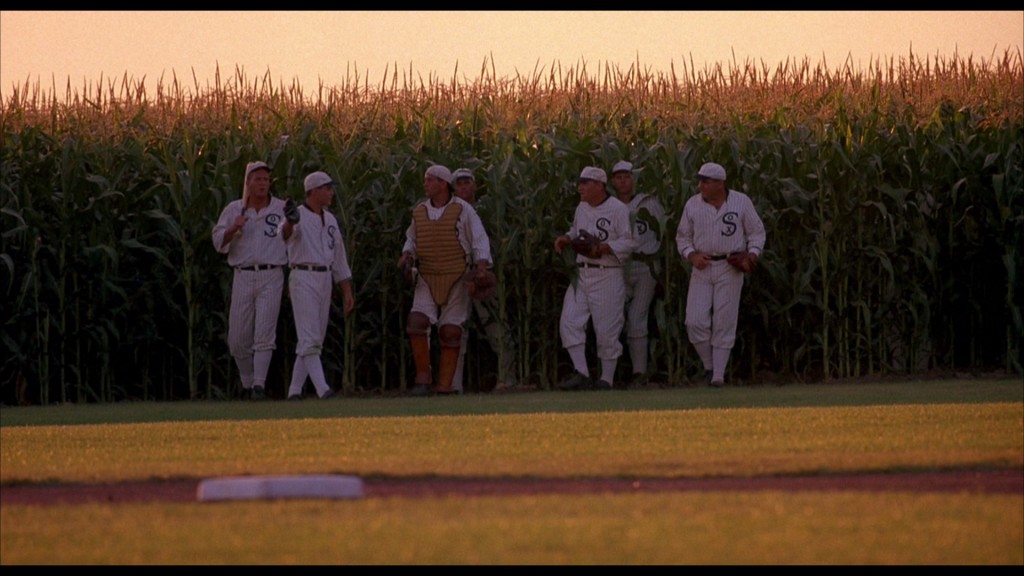 But I don't want to mislead anyone. I'm still exploring paid possibilities for what I do. My time here is now down to nine days or 9,999. If it's a choice between providing for the Dodger Thoughts community or providing for my family, then I have an obligation.
In the end, I might not get that choice, but if there's a move I need to make, then like Moonlight Graham, I will have to trade my uniform for my medical bag.
That being said, I have also had conversations about what it might take to generate income while staying independent. If that became a viable option, that would be wonderful.
You can't fight City Hall, and you can't tell a readership to be content when it's not. Certain environments come with certain challenges. I do accept that if Dodger Thoughts moved again, the motivation that has been reborn in this community would probably move away as well (making this particular moment in time something like the brief respite for Robert De Niro in "Awakenings."). I understand the consequences. My free agency has had the unique quality of being a kind of punishment and rebirth all at once.
All I can say is that whatever happens, the biggest factor determining the nature of a community is not the infrastructure, but the people. If people are committed to making things better, things will be better. It's not all up to me. Whatever anyone wants this community to be, an inferior site location is a hurdle, not a barrier.
Anyway, I'm here now, and it's a pleasure.