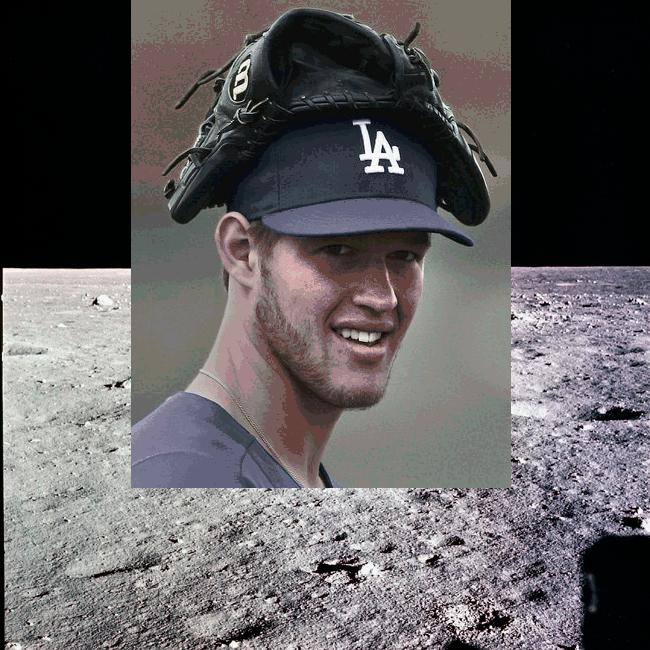 Reading the stories of Sandy Koufax's visit to Camelback Ranch today (written by Dylan Hernandez of the Times, Eric Stephen of True Blue L.A., Ken Gurnick of MLB.com and Tony Jackson of ESPNLosAngeles.com), I find myself envisioning Clayton Kershaw, weeks shy of his 75th birthday, gathered before a crowd of reverent reporters and ballplayers at the Dodgers' new Spring Training facility on the moon.
Yes, the moon — because by that time, the Dodgers will be owned by … well, I'll let you figure that out for yourself.
Oh, and Koufax will be there as well, because he is forever young.