Pirates at Dodgers, 6:10 p.m.

(Padres starter
Joe Wieland
is making his major-league debut. The 22-year-old had a 1.80 ERA in Double-A last year.)
Dee Gordon, SS
Tony Gwynn Jr., LF
Matt Kemp, CF
Andre Ethier, RF
James Loney, 1B
Jerry Hairston Jr., 2B
Adam Kennedy, 3B
Matt Treanor, C
Ted Lilly, P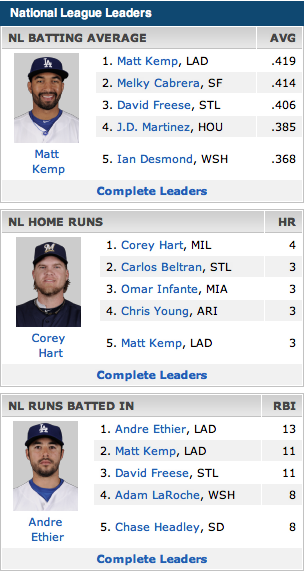 *No offense to Andre Ethier.
* * *
Vin Scully is set to return to the Dodger broadcast booth Sunday. Hooray, I say!
* * *
Todd Coffey has indeed gone on the disabled list to make room on the roster for Ted Lilly (and preserve Josh Lindblom's roster spot).