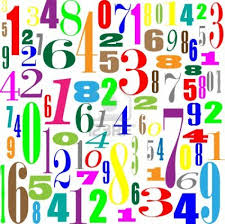 'Twas interesting, in the space of 24 hours, for relief pitcher Mark Lowe to go from Dodger camp to pitching against the Dodgers in the Freeway Series.
That the Dodgers would cut loose the 29-year-old Lowe, who was nothing extraordinary but fits the profile of the Jamey Wright types that annually make the Opening Day roster, was the latest indication of how overflowing the Dodger pitching staff is, five days shy of the 2013 season.
That depth is a key weapon for the team this season, because there is so much uncertainty over how healthy and effective so many of the pitchers will be, whether it's concerns over Zach Greinke's elbow, Chad Billingsley's health and consistency or the legitimacy of Brandon League's late-2012 revamp.
While roster decisions in general should be made based on talent and capability, I won't mind if the Dodgers stash such relievers as Paco Rodriguez or Josh Wall in the minors (as they have with Javy Guerra and Shawn Tolleson) in order to test the 2013 mettle of those without minor-league options.
The last thing the Dodgers should do is rush into a low-value trade of one of their excess starting pitchers – Chris Capuano, Aaron Harang or Ted Lilly – just so they can make room for a Wall or Kevin Gregg in the back of their bullpen. If they can make a good deal, super – Los Angeles certainly has weak spots among the position players to address, namely in the infield and on that shaky bench. But the end of March is not time to give away starting pitchers for nothing, especially when the existing Dodger starting rotation has its own set of interrogative punctuation (or as they are popularly known, question marks).
It might mean you don't have the most exquisite 25-man roster for Opening Day. You need to think about the long haul, and the 2013 season, like every other, will absolutely be a long haul.