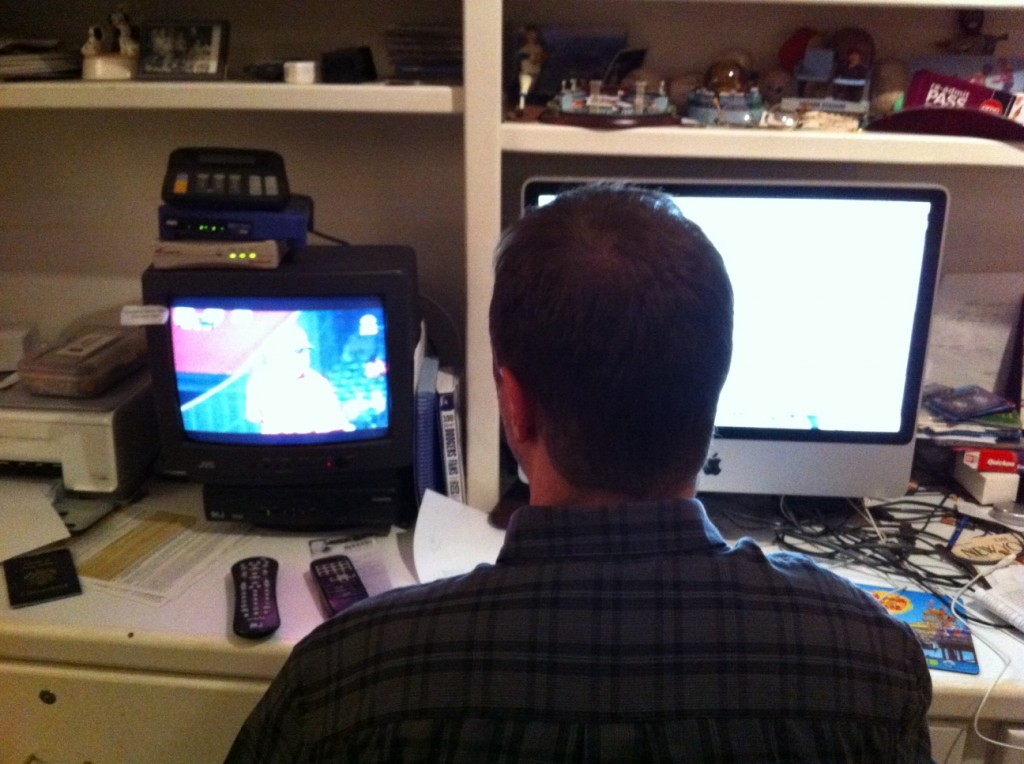 The times of the year in spring and fall when first-run TV and Major League Baseball intersect the most are tough for me. (I do love my shows.) I almost never watch nighttime exhibition baseball as a result, particularly when my DVR is bubbling.
But I checked on the Dodger game after dinner tonight, almost for no other reason other than to acknowledge the team was back in Southern California, and not only was it scoreless in the fifth, which was kind of interesting, but the Dodgers hadn't allowed a baserunner, which was very interesting.
It whetted my appetite for baseball. My curiosity.
In the seventh inning, I paused to pay attention to a Juan Uribe at-bat, which is like pausing to pay attention to a fallen leaf. Uribe has had … not the worst spring, and I entertained myself with the thought that I would spot something different about him.  I didn't, but I did get to see him get his second hit in three at-bats tonight, a broken-bat single off Mark Lowe, that pitcher the Dodgers released earlier this week.
Later in the inning, there was a mini-version of one of those just-when-you-think-you've-seen-everything moments, something Vin Scully might remark upon if the stakes were higher. Uribe was on second base with two out, and Tim Federowicz hit a soft single into left field. In a 0-0 exhibition game, I figured Uribe would be waved home to try to score and hardly minded, but given that he was rounding third as the left fielder was reaching the ball, I also figured he would be thrown out easily – and that's without factoring in that the left fielder was superman Mike Trout.
But Uribe was safe. Easily. He was running in mud, but he was safe.  Maybe he was saving himself for the regular season, but Trout just put nothing on his throw. Welcome back, unpredictability.
And then in the next inning, Matt Kemp hit an opposite-field RBI triple. Giddy.
I like having reasons to watch. I like being reminded that I have reasons to watch. I admit, there are moments that I think this game has nothing left to offer me, at least relative to what the rest of the world can. But baseball keeps putting up a fight. It's relentless.