Yasiel Puig started a nice 9-3 twin killing on defense Friday in Game 1 of the National League Championship Series, but unfortunately for once, he was also killing the Dodgers on offense.
Puig turned in the first 0-for-6 performance in Dodger playoff history.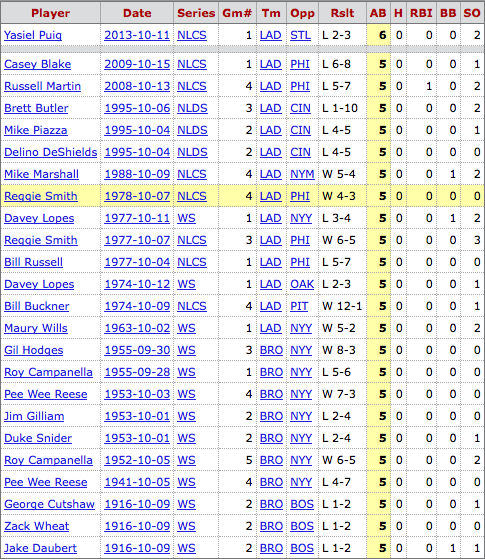 Friday's game was the Dodgers' longest postseason game by innings in 97 years and two days.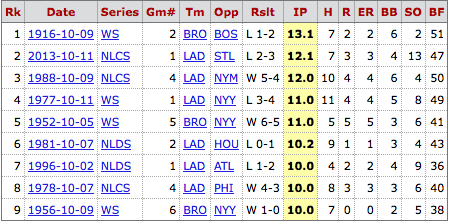 Friday's game was also the first MLB postseason game to have at least two double plays started by right fielders since 1992. On October 11, 1980, there was a game with three double plays that began with the guy in right.