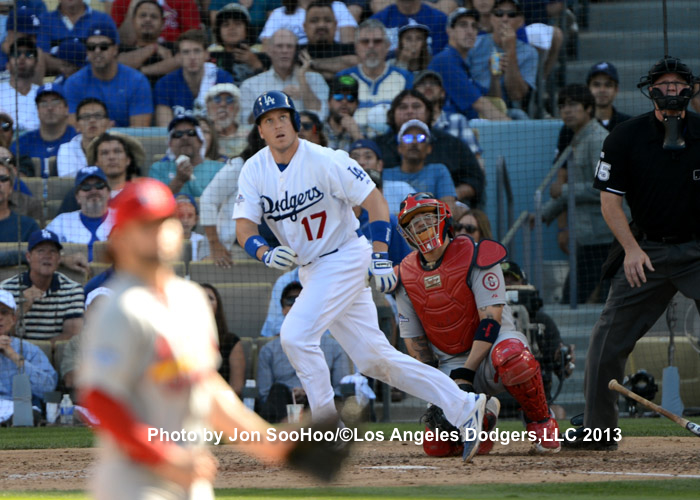 They have Clayton Kershaw going Friday in Game 6. If they win, they'll have Hyun-Jin Ryu, who preyed upon the Cardinals' weakness against lefties, going Saturday in Game 7.
But the question that Dodger fans probably don't want to confront, as the National League Championship Series careens toward its conclusion, is this …
Against Michael Wacha, Adam Wainwright and a tough bullpen, with walking wounded in Hanley Ramirez and Andre Ethier or scrappy subs in Nick Punto and Skip Schumaker, even after four home runs on Wednesday …
Can they hit?
There were good signs in Game 5, but those came largely against pitchers the Dodgers won't see again in this series. The challenge going forward for the offense rises to a different level.
Can they hit? Will they score?