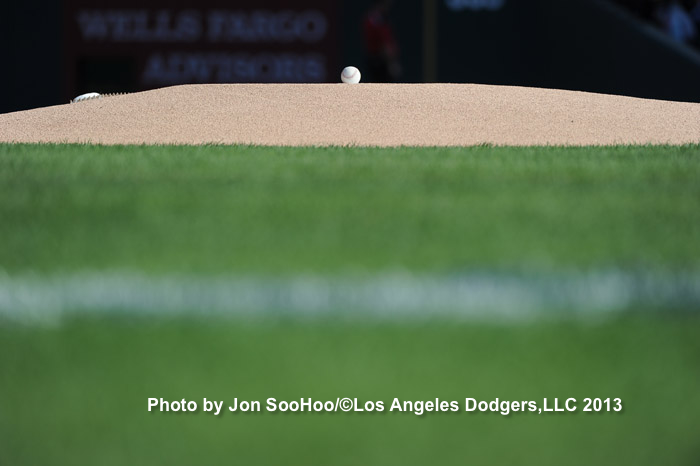 For the Dodgers' first official Game 6 since October 11, 1988, I'm quivering. At least 52 batters will come to the plate tonight, and any one of them could decide the fate of the evening .. and beyond. We could be witnesses to history, or infamy.
And that's just tonight.
World Series tickets go on sale Saturday, unless they don't. Hanley Ramirez's absence from the starting lineup will hurt the Dodgers, unless it doesn't. Winter is coming, unless it's not.
I can't help think that all these games are tests of fortune, not of strength. The line between greatness and mediocrity, between glory and ignominy, is way too thin for us to invest so much meaning into.
And yet, we do. How good will it feel if we keep this going? No words.
Dodgers at Cardinals, 5:37 p.m.
Carl Crawford, LF
Mark Ellis, 2B
Adrian Gonzalez, 1B
Yasiel Puig, RF
Andre Ethier, CF
Juan Uribe, 3B
A.J. Ellis, C
Nick Punto, SS
Clayton Kershaw, P
Update: Hanley Ramirez is a last-minute insertion into the starting lineup, batting fourth. Yasiel Puig drops below Ethier to sixth and pushes down Juan Uribe and A.J. Ellis.