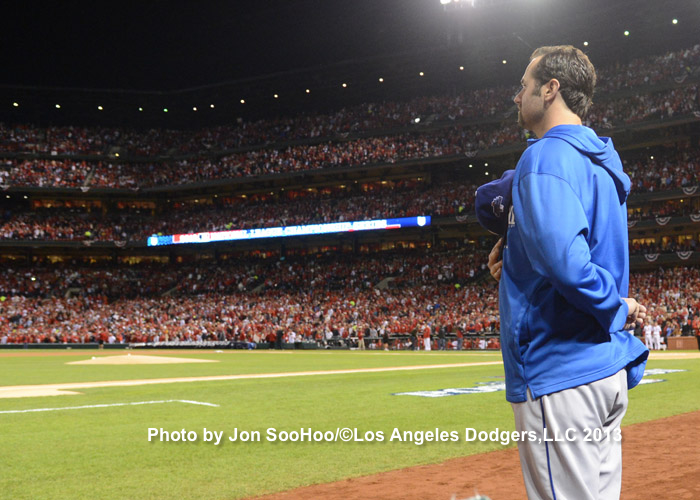 As we look to the future, in no particular order:
1) What happens to half the infield? Juan Uribe is a free agent, while Mark Ellis has a $5.75 million club option or a $1 million buyout. Signing a major bat for second base might make it more comfortable for the Dodgers to bring back Uribe (at a paycut) for his defense. If not Robinson Cano, then Alexander Guerrero? If not Guerrero, then whom?
2) What happens with the outfielders? You say it's one too many, but the medical reports indicate otherwise. Remember the illusion of this year's starting pitcher surplus. There's little reason to give one away on a salary dump, and little more reason to think the Dodgers can get top value for any of those they would even consider trading before they prove themselves healthy. So whither the quartet? Does minor-leaguer Joc Pederson step into a major-league role or become trade bait?
3) What happens with the starting pitching? Clayton Kershaw, Zack Greinke and Hyun-Jin Ryu are locks, but what about the other spots? Ricky Nolasco and Edinson Volquez will likely be free agents, and Chris Capuano will be bought out for $1 million. Chad Billingsley and Josh Beckett will be coming back from major injuries. If past patterns are any indication, the earliest arrival for Zack Lee from the minors will be May. That's a lot of gray area in next year's rotation. Bet the over on David Price trade rumors.