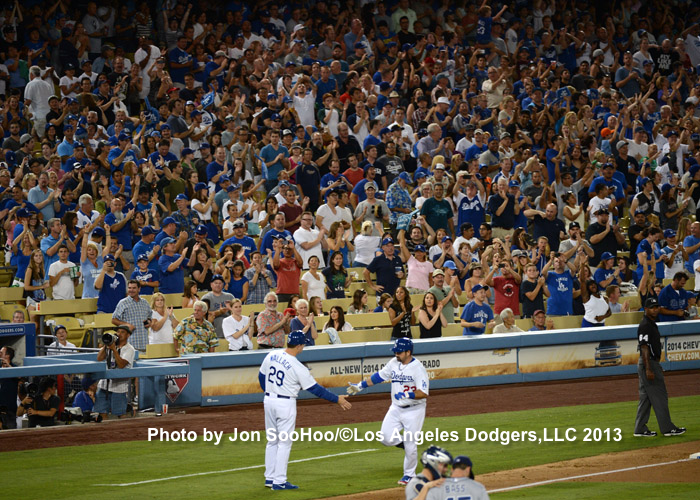 I wrote the following nearly three months ago, then decided to hold on to it for a little bit. Rather than put it in the attic, I thought I might share it with you.
It is the middle of August in 2013 as I begin writing, and there is a baseball team. For nearly two months, it has been winning every game, and that's almost not a figure of speech. It's somewhere in between a literary device and true reality. Eight losses in nine weeks in Major League Baseball is, essentially, winning every game.
It is a team that at once has been giving the lie to the idea that you can't have it all, while also reminding that such feats of transcendence are precariously temporary. With every victory comes the question, "How can this possibly continue?" The question has an answer, which is that it can just keep on keepin' on, same as it ever was, same as it ever is. But just as easily as it can continue – more easily, no doubt – it can stop.
How long, then? How long does all remain all?
That's one mystery. In the case of this particular baseball team, if all remains all, or nearly so, for 2½ more months, and if it does, it will create an everlasting memory. What the devoted of this particular baseball team are waiting to learn is if they are having a summer fling – the wildest one of their lives, perhaps, but still a fling – or a relationship that will be theirs forever, even if future years return rocky times.
One of the lures of baseball, of investing passion into a passion you have no control over, is that little if anything can diminish a championship. No matter your present, there's no guilt in romancing your past. Contrast that with everyday life, where if you think about your greatest year, the year you yourself had it all, there's a gloom. It could be a sliver or a swath.
To avoid it, you'd have to be able to feel unadulterated pleasure over a time that is no longer yours, find complete solace that your best days are behind you or only speculatively ahead, that you had something and you lost it or you had it taken away from you, and that's just fine.
People who can do that are remarkable.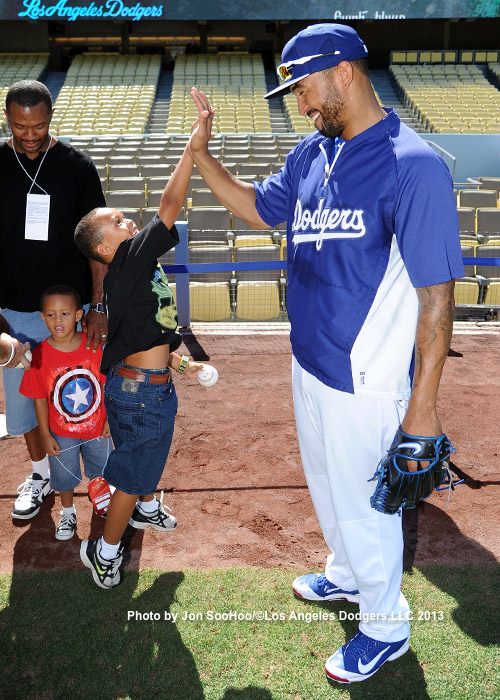 I can identify two periods where I quite nearly had it all, two championship runs. One came from my earliest memories nearly through the end of grade school, growing up with a family that I loved, friends who were close and a belief that I could become whatever I wanted to become that didn't involve being a pro athlete. Or tall. I was among the shortest in my class, and even as incompetence evolved into competence, there was never a chance. But with Vin Scully as an alternative role model, I could live with sports transcendence as a fantasy.
That period ended when I began having crushes on girls. I'm not sure there was ever a period when I didn't like girls, but it didn't begin to matter until fifth grade bled into sixth and I began to care whether one, and then another one, liked me back. Soon something happens inside of you and you start to envision real benefits, and it starts to matter more and more. And it was years before one really did like me back, for reasons we might be able to get into later.
By the time that did happen, I was an adult with goals. As long as those goals were unfulfilled, well, obviously having it all was out of the question, even if the other thing was falling into place. Not until after I turned 30, after some very up-and-down years in the intervening decade, did I come close to having contentment. A woman had fallen in love with me, and I with her. I was able to support her, with money saved. My relationship with my family was healthy, my family was healthy, I was healthy. And my career was in a good place. It had momentum.
That lasted … about a season. It was a championship year, a year that I've been chasing ever since.
In August 2013, the Los Angeles Dodgers had been chasing their last championship for 25 years. The digits 1988 have a celestial feeling, any negativity washed away. It is impossible for a fan of that baseball team to feel anything but positive about that year, anything but pride, anything but love. That so many years have passed since that time is frustrating. But being a baseball fan is like being a like a little kid because it's not your responsibility to make the joy happen. You're waiting like a child, young as they come, depending on a parent for well-being.
Rooting for the World Series isn't without a cost, but as much as you care, you're a spectator. When you root for your own happiness, it's your game.