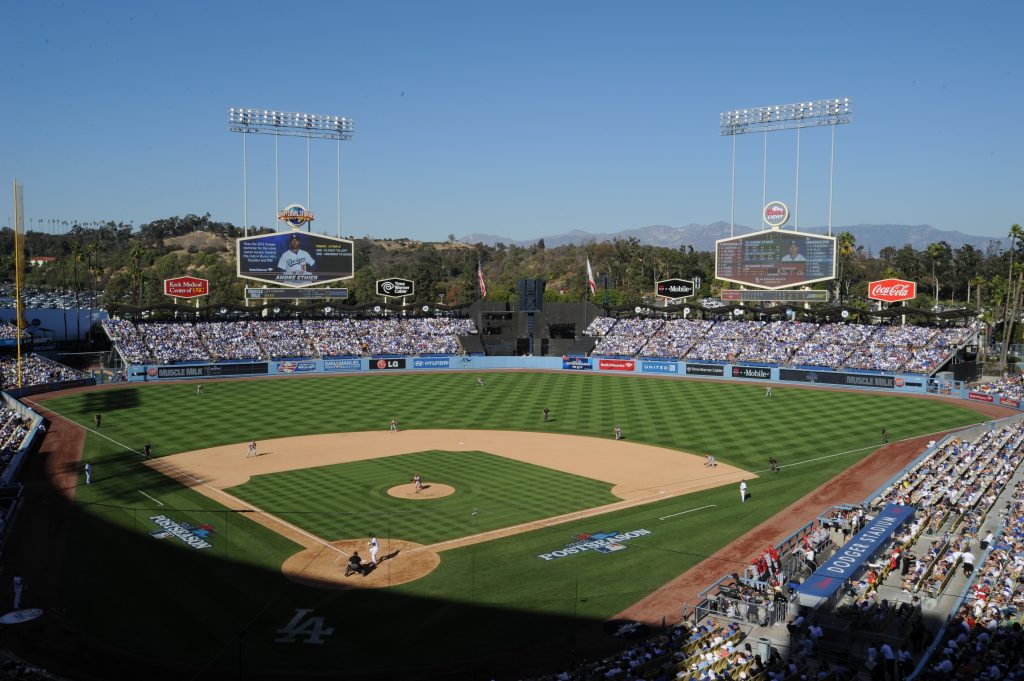 By Jon Weisman
Prime time for prime seating is approaching for Dodger season ticket holders.
The Dodgers' annual Select-a-Seat event will run January 29-31. The event allows season ticket and mini-plan holders to upgrade, exchange or add to their plans.
Further, for the first time, there will be limited opportunities for season-ticket holders to lock in reserved parking spaces in lots G, L, N, B, F and K, and also possibilities for season seats on the rail in the Stadium Club and in the Loge Party boxes.
Those who can't attend during the three days of Select-a-Seat can make similar arrangements at the Dodger Stadium FanFest on February 1.
If you're an existing plan holder, you should have received your appointment time for Select-a-Seat in the mail. Appointment times are set based on seniority. You may show up later than the designated time, but not earlier. If you are unable to come to the stadium, you can keep your existing seats or fill it a proxy form that enables another to make changes for you.
Enter through the Sunset Gate on Elysian Park Avenue and bring your letter and enclosed seat location form. Available full-season seat locations will be tagged on every level, and you will have 30 minutes to make a selection.
If you have not renewed your seats, you can call Season Ticket Sales at (323) 224-1365 to make your payment and ensure your seats are not tagged for dispersal. You can also call (323) 224-1471 or email seasontix@ladodgers.com with any questions.