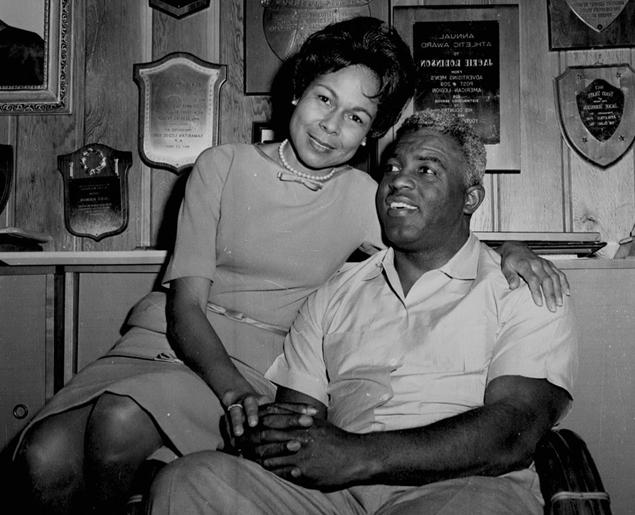 By Jon Weisman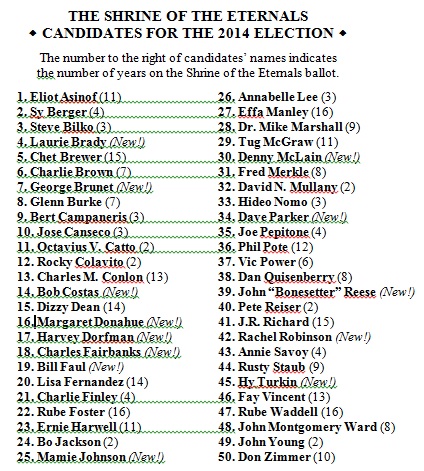 Rachel Robinson is one of 13 first-time candidates for the Shrine of the Eternals of the Baseball Reliquary, the Pasadena-based organization dedicated to fostering an appreciation of American art and culture through the context of baseball history. The Shrine's annual ballot is aimed to those who have impacted baseball in ways beyond statistics.
Here is Robinson's ballot summary:
Rachel Robinson (b. 1922) – Widow of baseball and civil rights pioneer Jackie Robinson, Rachel Robinson was the only person in America privy to the most intense private doubts and struggles of No. 42 as he broke the color barrier in MLB in 1947 while a member of the Brooklyn Dodgers. A native of Los Angeles, she met her future husband while both attended UCLA. She pursued a career in nursing, eventually earning a master's degree in psychiatric nursing from New York University. After her husband's death in 1972, Ms. Robinson founded the Jackie Robinson Foundation, a nonprofit whose mission is to provide college scholarships and leadership training to promising and talented young people. At age 91 she continues to use her ability and Jackie's legacy to further civil rights and educational causes.
The 45 individuals previously elected to the Shrine of the Eternals, heading into its 16th year, are Jim Abbott, Dick Allen, Roger Angell, Emmett Ashford, Moe Berg, Yogi Berra, Ila Borders, Jim Bouton, Jim Brosnan, Bill Buckner, Roberto Clemente, Steve Dalkowski, Rod Dedeaux, Jim Eisenreich, Dock Ellis, Eddie Feigner, Mark Fidrych, Curt Flood, Ted Giannoulas, Josh Gibson, Jim "Mudcat" Grant, Pete Gray, William "Dummy" Hoy, Shoeless Joe Jackson, Bill James, Dr. Frank Jobe, Bill "Spaceman" Lee, Roger Maris, Marvin Miller, Minnie Minoso, Manny Mota, Lefty O'Doul, Buck O'Neil, Satchel Paige, Jimmy Piersall, Pam Postema, Jackie Robinson, Lester Rodney, Pete Rose, Casey Stengel, Luis Tiant, Fernando Valenzuela, Bill Veeck, Jr., Maury Wills, and Kenichi Zenimura.
Mota was among those elected last year.
Returning nominees on this year's ballot with Dodger connections include Glenn Burke, Mike Marshall, Hideo Nomo, Pete Reiser and Don Zimmer.
Anyone who pays an annual membership fee of $25 by the end of March is eligible to vote. Results will be announced in May, with the Induction Day ceremony set for July 19. For more information, visit the Baseball Reliquary.