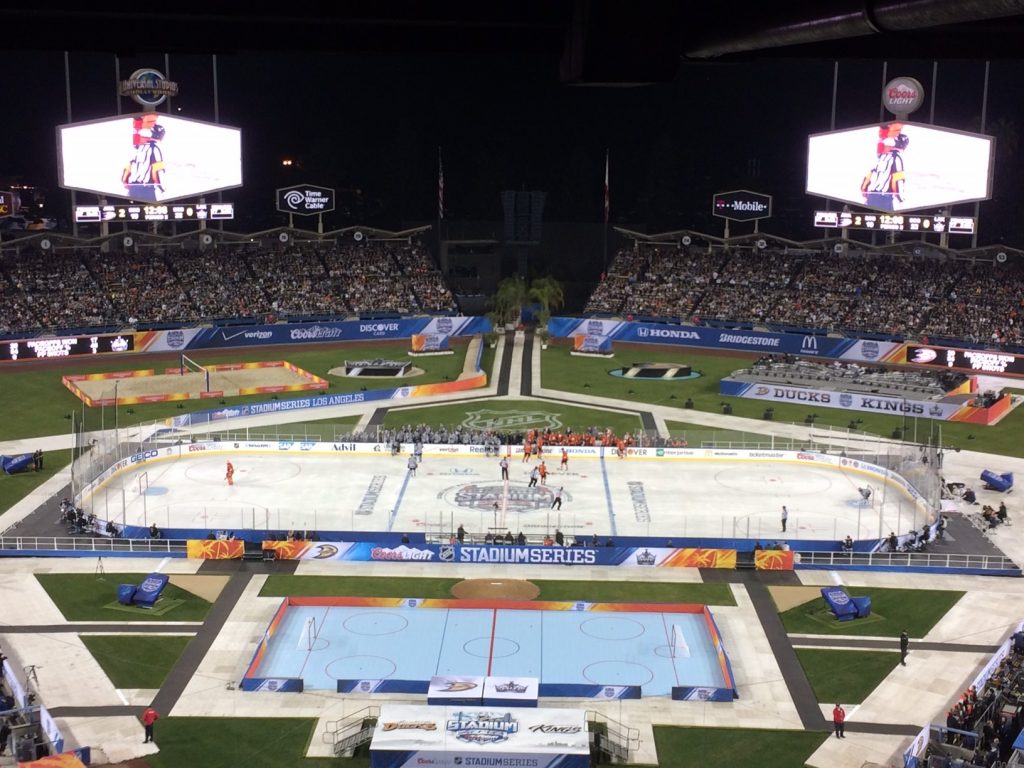 By Jon Weisman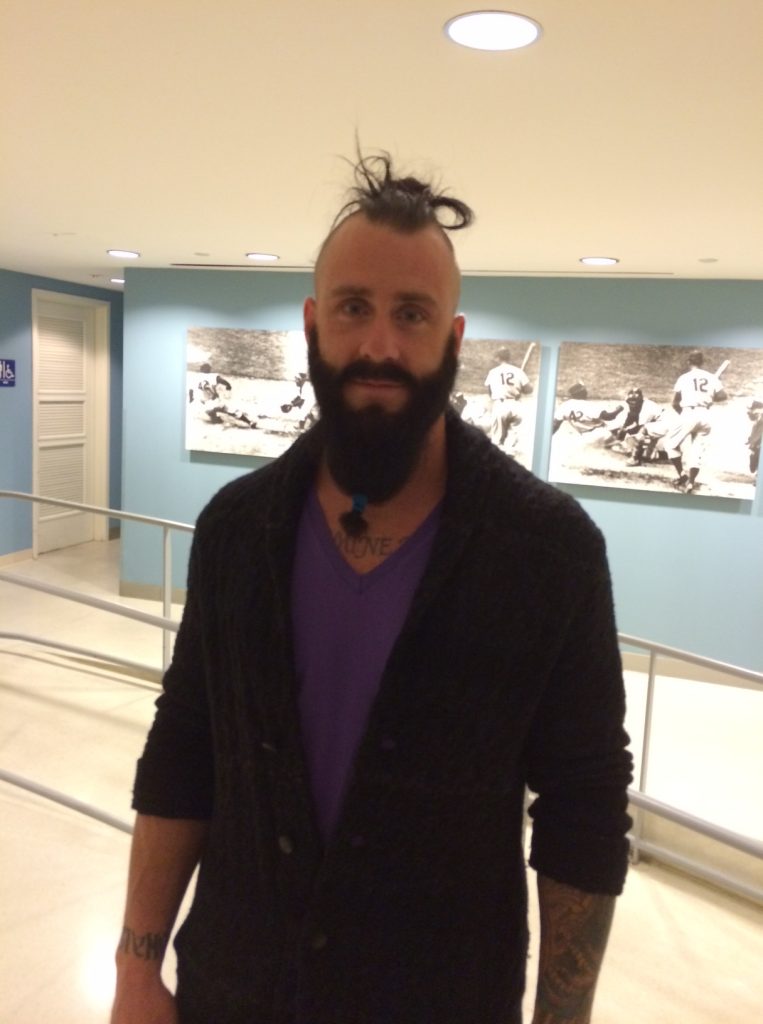 I met Brian Wilson in a flash for the first time tonight and never figured I was on exactly the same mental wavelength as the Dodger reliever, but shortly before the Stadium Series NHL game between the Kings and Ducks began tonight at Dodger Stadium, he said in an interview with NBC Sports Network precisely what I had been thinking.
"It makes me kind of want to start baseball right now."
As much fascination as tonight's successful notch on history brought — once the puck dropped on a material previously only seen inside beverage cups in the ballpark's 51-year-history, the first outdoor NHL game ever in California began — it was the pregame that revved the engine. It was the sights and sounds of Dodger Stadium flying back to life.
Atmosphere is so much of the appeal of baseball, and tonight's event brought a tremendous one, from the crescending anticipation, the marveling at the classic ballpark's transformation and the roar of the fans of the Kings (the home team in this scenario) and their counterparts exhorting the Ducks. If you were a Dodger fan in attendance, you'd be hard-pressed not to be champing for Opening Day's arrival (take your pick: Australia on March 22, San Diego on March 30 or Chavez Ravine on April 4).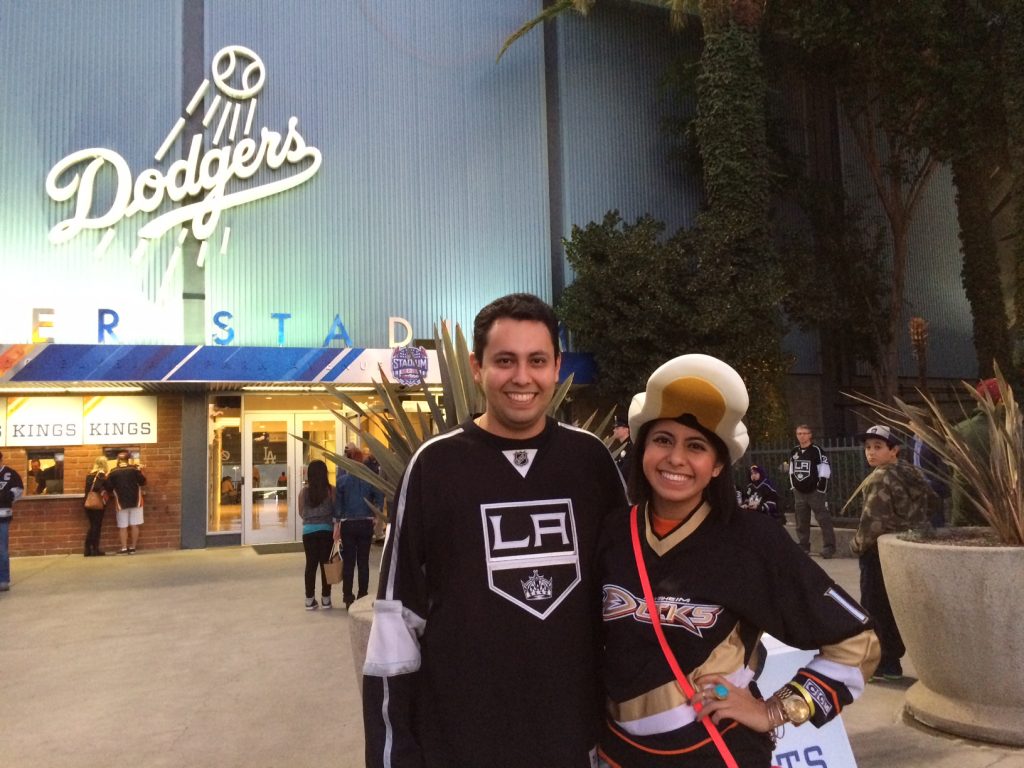 Three months have gone by since Dodger fans have had the chance to go into full-throated cheer, and even if you were already antsy for the arrival of Spring Training, watching tonight's extravaganza made you seriously stir-crazy.
A great regular-season hockey matchup in a pristine setting was plenty. And then, there was this:
#BestPictureEver pic.twitter.com/bXQBKbayse

— LA Kings (@LAKings) January 26, 2014
"It's time for … NHL hockey," said Vin Scully.
Scully joined his peer, Kings announcing legend Bob Miller on the field, for the pregame introductions, and also narrated a special video shown on the scoreboard that mixed Dodger and NHL lore.
"Today, California's best venture outside to a fabled playground," Scully said. "Welcome, the boys of winter, to the place where dreams come true."
* * *
Below, a look at the red carpet scene at Dodger Stadium tonight before the game.
[mlbvideo id="31323013″ width="550″ height="308″ /]