[mlbvideo id="31328245″ width="550″ height="308″ /]
By Jon Weisman
First the astonishment, then the excitement. You could really feel the electricity charging through the halls of Dodger Stadium today the moment Yasiel Puig made a surprise appearance at the Select-a-Seat event for season-ticket holders.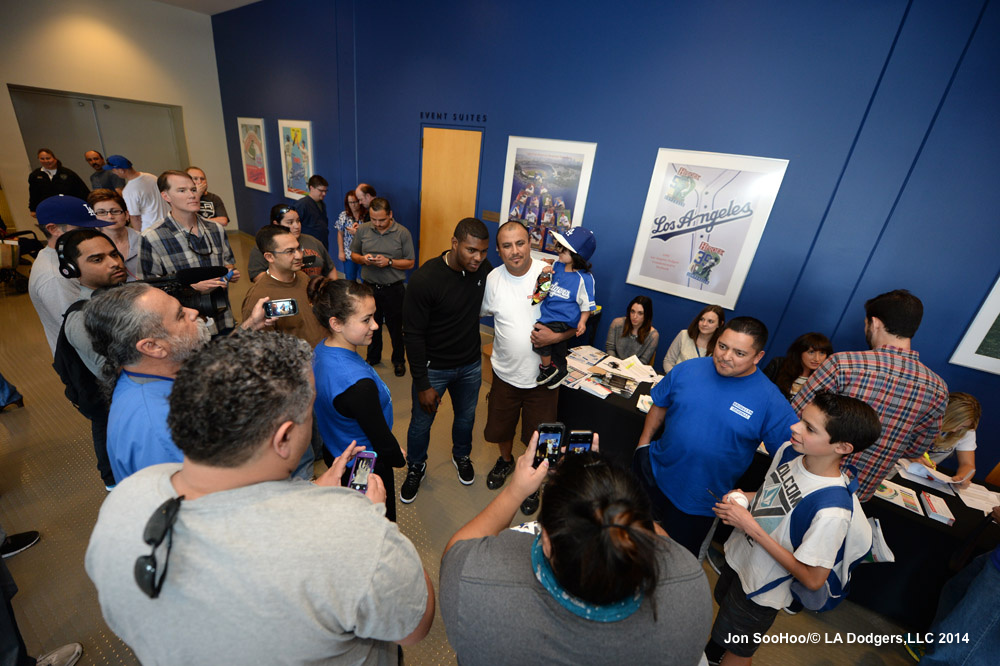 Puig, who will also join Friday's Pitching in the Community caravan, greeted fans of all ages, including enough babies to satisfy the prototypical political campaign. (He also got a sales pitch for the new limited-availability reserved parking spaces at Dodger Stadium.)
"I appreciate all the attention from the fans," Puig said in a brief chat in the hallways of the Club Level. "My teammates and I are going to continue giving our all on the field, so that these fans feel excited about coming to games."
The 23-year-old outfielder, heading into his second Spring Training with the Dodgers, said he has been toiling at all aspects of his game in the offseason.
"I have also been working on my throws to bases so that I can help my teammates better on the field," he said.