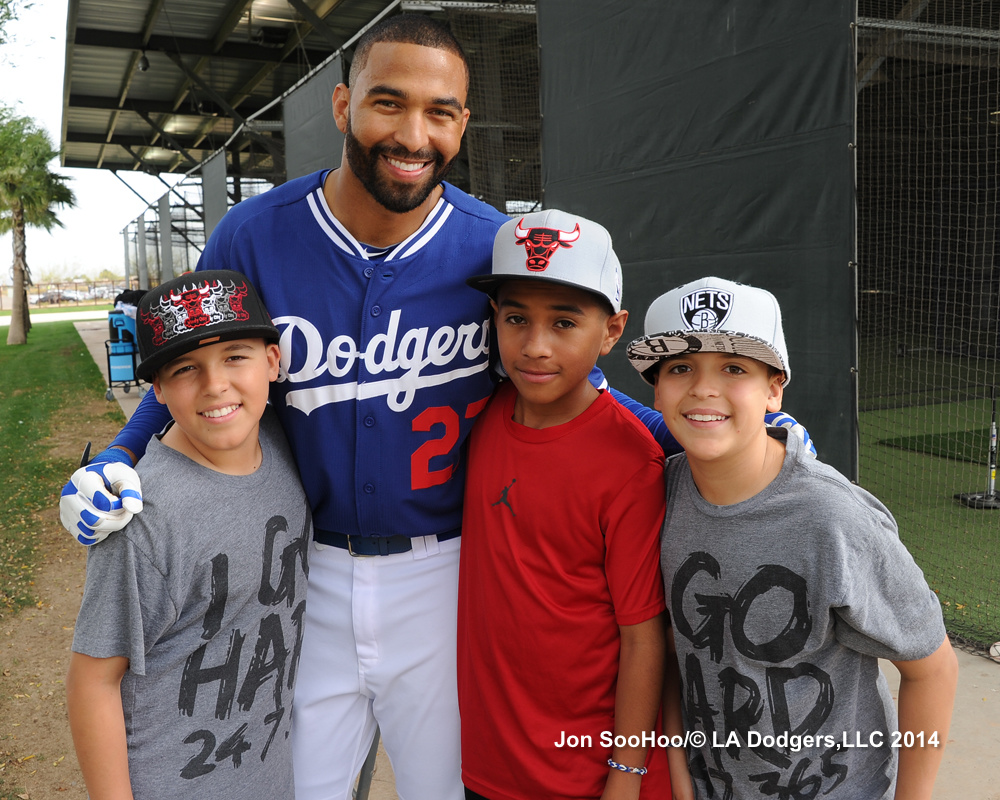 Dodgers vs. Brewers, 12:05 p.m.
Carl Crawford, DH
Chone Figgins, CF
Yasiel Puig, RF
Scott Van Slyke, 1B
Juan Uribe, 3B
A.J. Ellis, C
Brendan Harris, SS
Mike Baxter, LF
Dee Gordon, 2B
(Dan Haren, P)
By Jon Weisman
Matt Kemp will be able to take a step forward in his attempt to return to action, though there's still a ways to go. Ken Gurnick has details at MLB.com:
… Kemp will increase his baseball activity after favorable results from an MRI of his healing left ankle, but there still is no timetable for his return to game action.

Kemp will step up agility work on the field, manager Don Mattingly said, and progressively ease into jogging.

"The main thing is, he's got to speak up," Mattingly said. "We expect some soreness, but it can't be the wrong soreness. He's at Step 5 of a seven-step progression." …
Matt Kemp ran today, said he never thought running would be so fun.

— Dylan Hernandez (@dylanohernandez) March 1, 2014
Gurnick also has the latest on Zack Greinke here.
Rain is threatening play today, but if the game gets underway, Carl Crawford will return to the lineup (as designated hitter), while Chone Figgins will start at his third position in four games. Dan Haren is hoping to make his first Cactus League start of 2014.