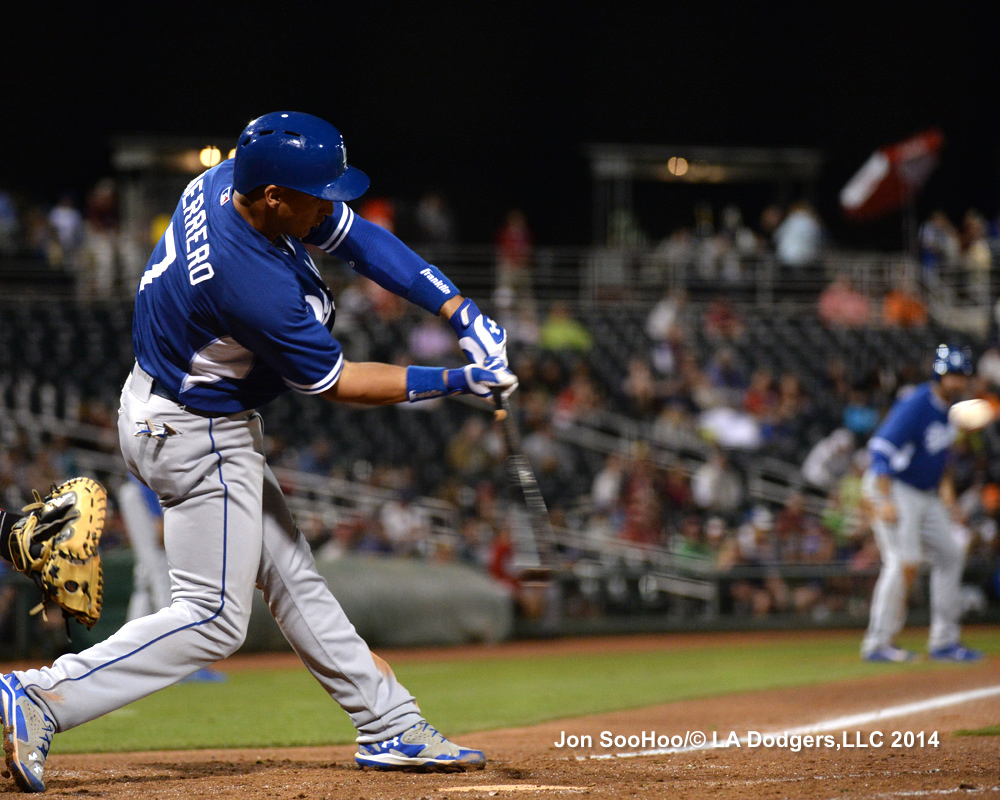 Dodgers vs. Angels, 12:05 p.m.
Yasiel Puig, CF
A.J. Ellis, C
Hanley Ramirez, SS
Adrian Gonzalez, 1B
Scott Van Slyke, LF
Andre Ethier, DH
Justin Turner, 2B
Mike Baxter, RF
Chone Figgins, 3B
(Dan Haren, P)
By Jon Weisman
Today's the first day that the Dodgers will have a chance to test out expanded instant replay with an umpire challenge. Dodger video coordinator John Pratt will be assisting with the replay process.
Also …
Carl Crawford told Kevin Baxter of the Times that he won't go to Australia if his third child, whose birth could arrive at any time, isn't born before the trip.
Zack Greinke threw a 25-pitch bullpen session today and could return to game action next week, reports Ken Gurnick of MLB.com.
Gurnick also visited with Team France manager Eric Gagne for this feature.
Chris Anderson, the Dodgers' top draft pick in 2013, will suit up in the Dodger uniform for a game for the first time today.
The Life magazine website presents some great Dodger photos from Spring Training 1948.
There will be baseball at Dodger Stadium three weeks from today.