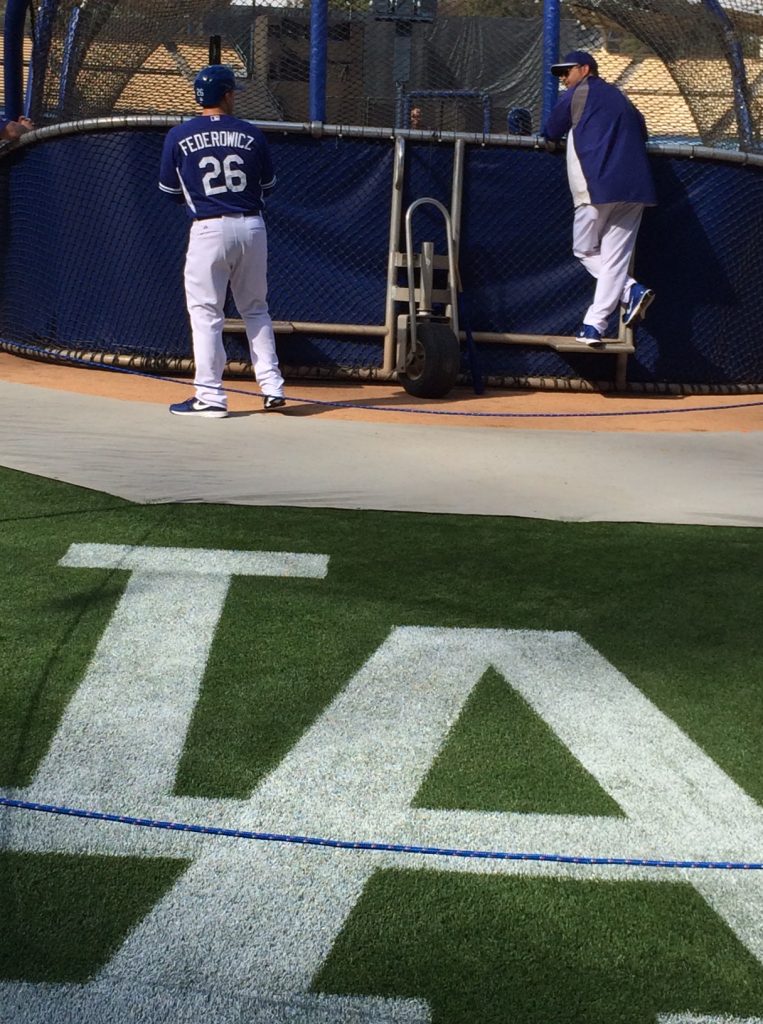 By Jon Weisman
The interleague bogeyman let the Dodgers out of his clutches last year, allowing Los Angeles to go 12-8 against the American League — the team's first winning performance since going 10-8 in 2004.
The Dodgers are actually 9-6 all-time against the Tigers in interleague play, including 6-3 at Dodger Stadium. (The teams have not met in the World Series.) Los Angeles travels to Detroit for two more games July 8-9.
Dan Haren enters tonight's game not having allowed an earned run in his past 16 MLB innings. According to the Dodger press notes, Haren is the active leader in strikeout-walk ratio at 4.09.
Tigers at Dodgers, 7:10 p.m.
Dee Gordon, 2B
Carl Crawford, LF
Hanley Ramirez, SS
Adrian Gonzalez, 1B
Andre Ethier, RF
Matt Kemp, CF
Juan Uribe, 3B
Tim Federowicz, C
Dan Haren, P
Some quick pregame notes:
Yasiel Puig remains day to day. He is being fitted with a splint similar to what Hanley Ramirez used in early 2013 after his World Baseball Classic injury.
A.J. Ellis is expected back in the clubhouse Wednesday and will help Tim Federowicz and Drew Butera prepare for games while he rehabs his left knee.
Chad Billingsley was being examined again by Dr. Neal ElAttrache today, but there is currently no concern about his repaired ligament in his right arm.
Josh Beckett is likely to be activated from the disabled list Wednesday to start for the Dodgers against Anibal Sanchez, but nothing official will be done on that front tonight. That would enable Hyun-Jin Ryu to start Friday in Arizona on six days' rest.