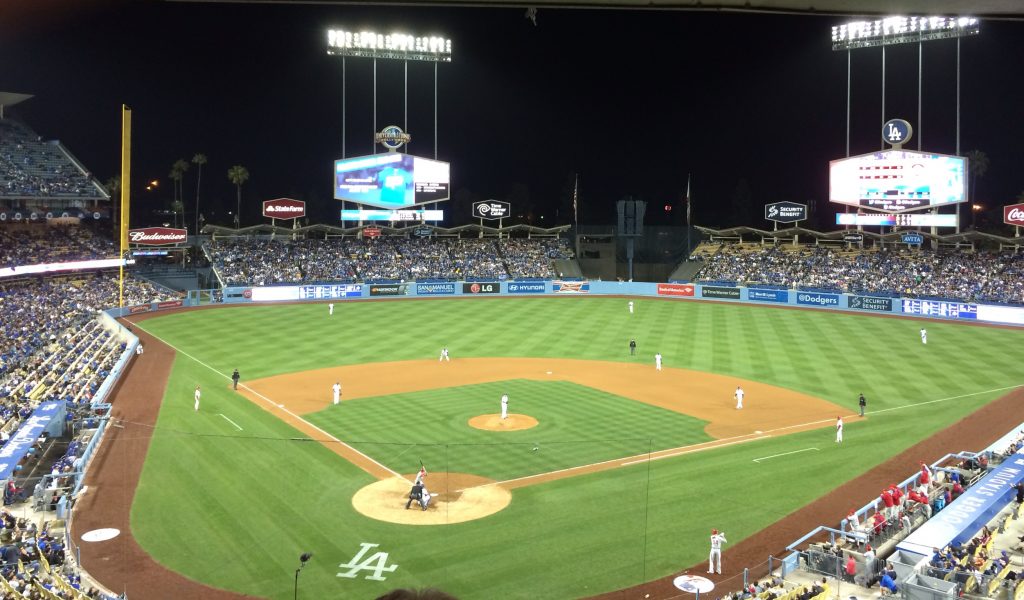 By Jon Weisman
More times than I can count since the Dodgers hired me nearly six months ago, I've been told I have a dream job, and I'm in no position to dispute that.
But landing employment in your own personal Neverland doesn't diminish the stakes of your work. If anything, it heightens them, because if you can't do the job at the place you love, there must be something wrong with you, right? You live from one "What have you done for me lately?" to the next.
Everyone on the Dodger roster has a job they dreamed of as children, a job they have spent their lives working toward. When I walk into the Dodger clubhouse, I never fail to be struck by the sense of accomplishment of everyone in it. On Monday, Jose Dominguez walked in, the latest to serve as the last man on the squad, but no less someone who is where he aimed to be. And you have to pay homage to that.
Then the "games" start. Games … dream job … play ball … but what have you done for me lately?
The grounded people find a base camp in the effort they make, in their inner John Wooden. ("Success is peace of mind which is a direct result of self-satisfaction in knowing you did your best to become the best you are capable of becoming.") That can comfort you through an 0-for-4, or run-scoring single you didn't want to allow or the error you can't believe happened.

But let's be real here. You don't make all that effort to come up short. You make it to win. You are constantly aiming to conquer expectations, driven from within or without.
When you dream — more to the point, when you fantasize — do you dream of effort? Or do you dream of results?
On a night like tonight, when the Dodgers lose on an unearned run in the 10th inning, you're reminded again that dreams still bring their share of heartbreak.