By Erin Edwards
This Sunday, Viva Los Dodgers — the family-friendly pregame festival where fans can enjoy live music, player autographs and other fun activities — will feature some exciting Mystery Bags for lucky fans.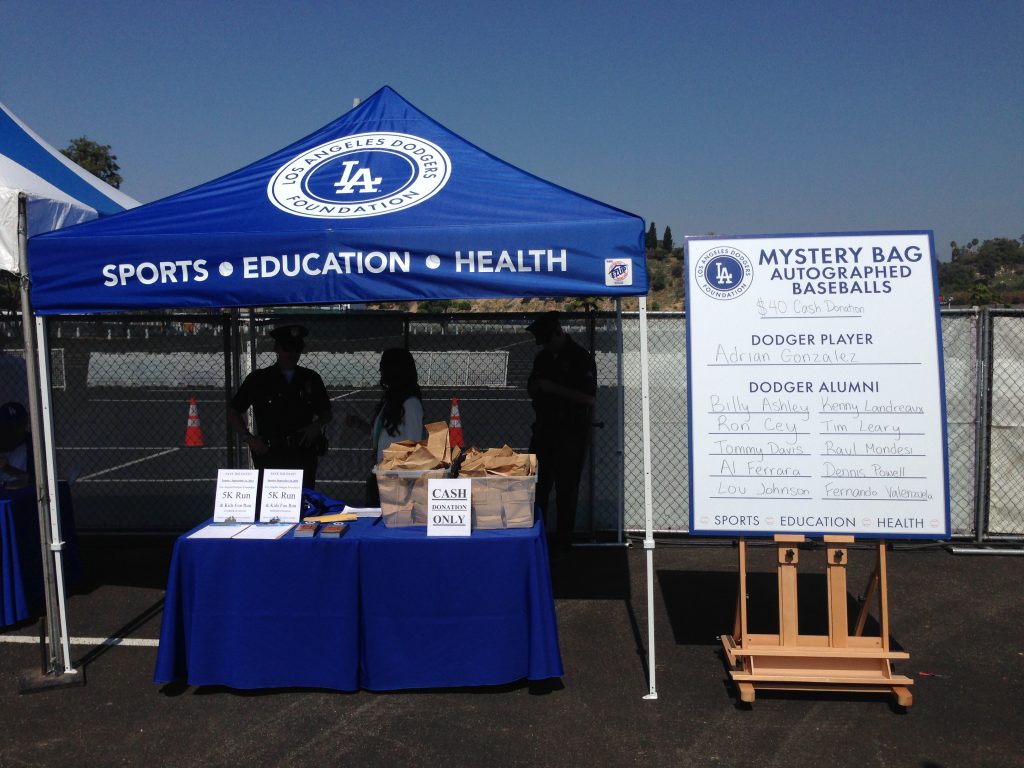 While at Viva Los Dodgers, be sure to stop by the Los Angeles Dodgers Foundation tent. You will find the Mystery Bag fundraiser, where for a $40 donation, you can get an official Major League baseball signed by one of 10 Dodger alumni or one of our current players.
You won't know until you open your bag who signed your ball. Possible signatures include Andre Ethier, Zack Greinke, Nomar Garciaparra, Tommy Davis and Manny Mota.
Only 84 Mystery Bags are available. All proceeds will benefit the LADF and its programs in sports and recreation, education and literacy and health and wellness. All the programs help children and families throughout the Greater Los Angeles Area.
Also this Sunday. Viva Los Dodgers moves to the Dodger Stadium 76 station, which has been refurbished for event use in Lot 6. A part of Dodger Stadium since the ballpark opened in 1962, the 76 station has been preserved but adapted into a flexible and nicely landscaped event space.