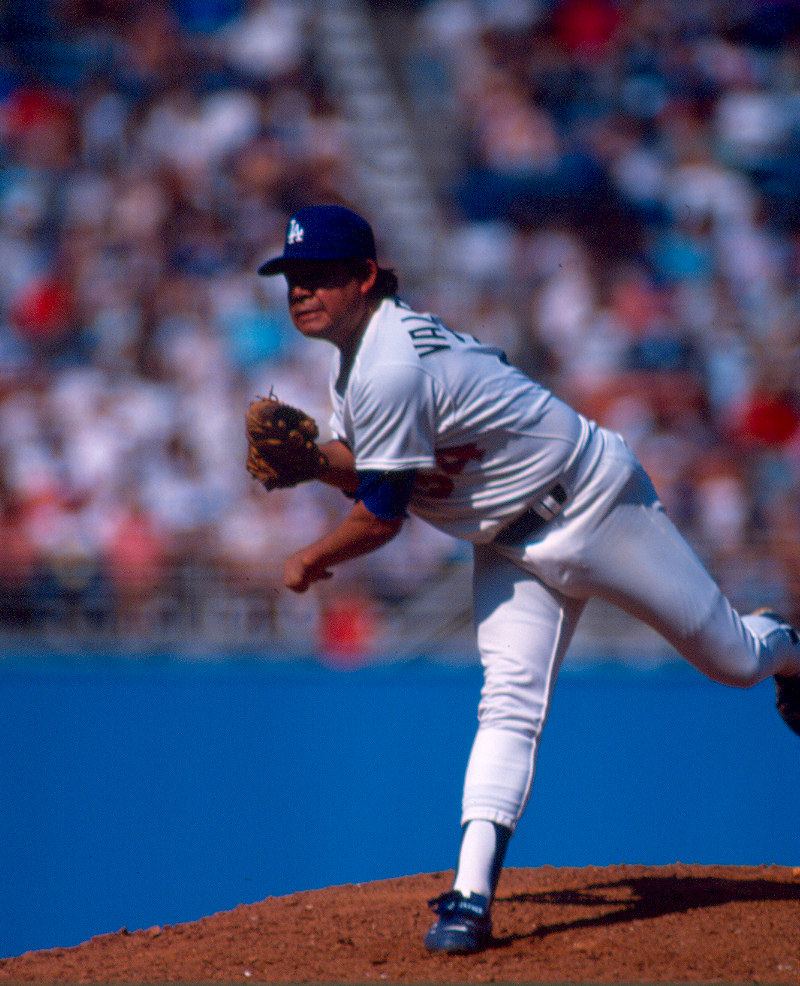 From Bruce Schoenfeld's New York Times Magazine piece, "The Mystery of the Vanishing Screwball":
The apotheosis of the screwball in modern baseball history took place on Oct. 19, 1981, when Valenzuela, then a 20-year-old rookie, faced the Expos in the deciding game of the National League Championship Series. "I'm going to throw mostly screwballs tomorrow," Valenzuela told the coach Manny Mota over dinner. "Just watch."

Though no records exist to confirm it, Valenzuela probably threw more screwballs that day than most ballparks have seen in the past decade. He allowed three hits over eight and two-thirds innings, beat the Expos, 2-1, and lifted the Dodgers to the World Series, which they won over the Yankees. "It was working, so I threw it over and over," he told me. "It was one of my best games."
In other words, it wasn't until near the end of that magical 1981 season that Valenzuela reached peak screwball.
— Jon Weisman