Dee Gordon scores on a wild pitch, walk, wild pitch, de facto wild pitch. Wow.

— Dodger Insider (@DodgerInsider) July 28, 2014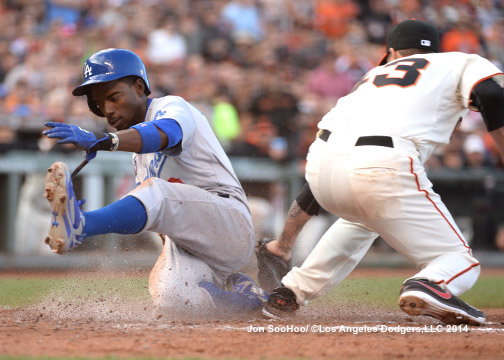 By Jon Weisman
In the top of the fifth inning tonight at San Francisco, Dee Gordon …
… struck out but reached first base on a wild pitch without a throw.
… ran on a 3-2 pitch and cruised into second base on a Yasiel Puig walk.
… sped to third base on a Jake Peavy wild pitch.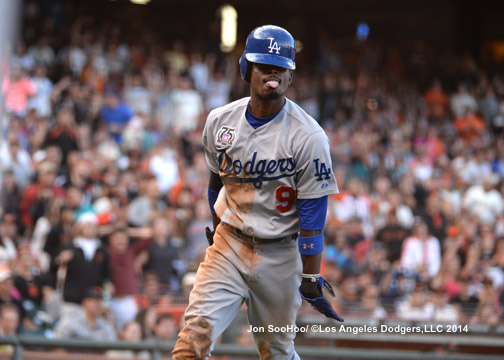 … beat the throw home from first base after Adrian Gonzalez was thrown out at first on a strike three in the dirt.
Four bases, one base at a time, no hits, one walk.
Lots of other stuff happened, in a game the Dodgers led 4-3 going into the eighth inning, but in a year of mindblowing Dee Gordon moments, this deserves to be called out.
[mlbvideo id="34876195″ width="550″ height="308″ /]