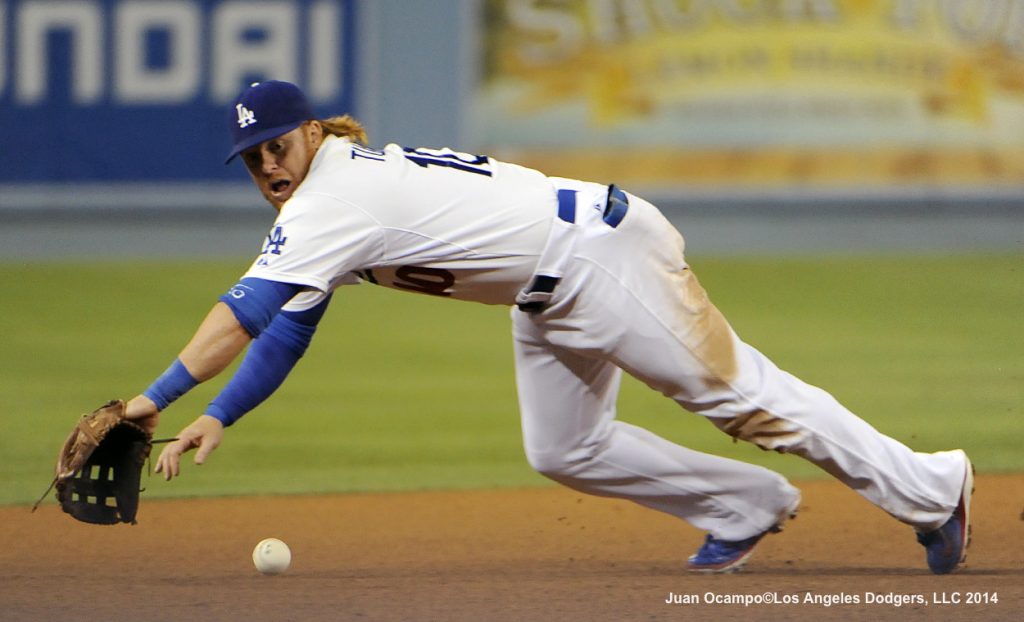 For highlights from Friday's game, visit LA Photog Blog.
Cubs at Dodgers, 6:10 p.m.
Dee Gordon, 2B
Justin Turner, 1B
Hanley Ramirez, SS
Matt Kemp, RF
Scott Van Slyke, CF
Juan Uribe, 3B
Carl Crawford, LF
Drew Butera, C
Hyun-Jin Ryu, P
By Jon Weisman
Paco Rodriguez is at Dodger Stadium today, having been called up to take the roster spot of Paul Maholm, who is heading to the disabled list with a torn right ACL.
Three other Dodgers — Adrian Gonzalez, Yasiel Puig and A.J. Ellis — are resting or nursing injuries and taking a break from the starting lineup.
Among other things, Justin Turner is making his first start at first base since May 30, 2013 with the Mets — although he did play innings 9-20 there on June 8 the same year.
Rodriguez pitched an inning for Albuquerque on Friday, retiring all three batters he faced on grounders. He allowed five runs on 12 baserunners in six innings for the Isotopes in July.