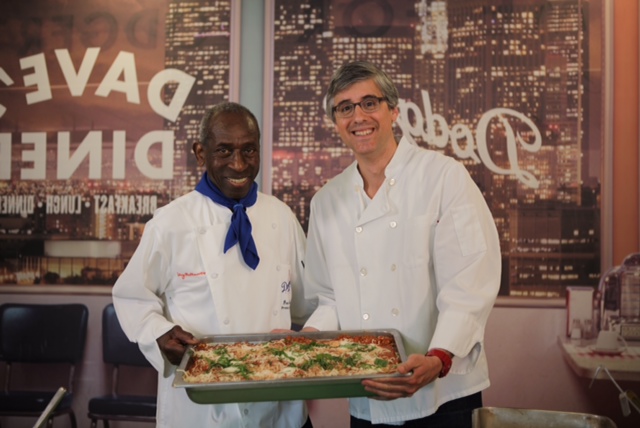 By Jon Weisman
Dodger Stadium's beloved Chef Dave Pearson will be a featured guest on the Cooking Channel's "My Grandmother's Ravioli" on August 20, airing at 5 p.m. or 8 p.m. depending on your provider.
Chef Dave, a daily presence in the Dodger press box, will be in an episode entitled "A Home Run in the Kitchen," in which we're told he trains host Mo Rocca "to cook like a major leaguer without too many drops, errors or rookie mistakes." This includes showing "how to make his buddy Tommy Lasorda's favorite dish, lasagna, at Dodger Stadium, and later they prepare short ribs and green beans for a family dinner at his home."
You might have read about Chef Dave before, in Steve Lopez's piece in the Times or Ron Cervenka's for Think Blue L.A., for example. He has been with the Dodgers for more than 50 years.