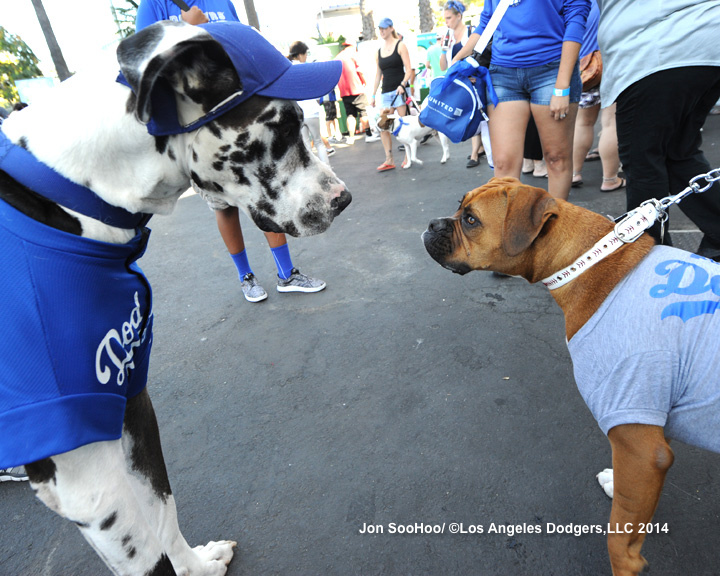 For photo highlights from Saturday, visit LA Photog Blog.
Mets at Dodgers, 1:10 p.m.
Dee Gordon, 2B
Yasiel Puig, CF
Adrian Gonzalez, 1B
Matt Kemp, RF
Hanley Ramirez, SS
Carl Crawford, LF
Justin Turner, 3B
A.J. Ellis, C
Kevin Correia, P
By Jon Weisman
Yep, it's consecutive days of players getting healthier.
The Dodgers follow Zack Greinke's return to the mound in Saturday's 7-4 victory over the Mets with Hanley Ramirez's departure from the disabled list to the starting lineup today. Erisbel Arruebarrena has been optioned to Single-A Rancho Cucamonga.
When he has played, Ramirez has been a consistent hitter for some time now. Since going 4 for 4 with two home runs on May 31, Ramirez has had a .415 on-base percentage and .474 slugging percentage (.889 OPS) in 183 plate appearances.
Ramirez is the No. 2 offensive shortstop in baseball this season behind injured Troy Tulowitzki of Colorado, according to Fangraphs.
Mattingly said Greinke felt good this morning – came out of Saturday's start "pretty well."

— Dodger Insider (@DodgerInsider) August 24, 2014
For his part, Greinke gave a positive report to Dodger manager Don Mattingly this morning. He told Ken Gurnick of MLB.com he would tell the Dodgers if he were worried about his physical condition — but at this point he wasn't.
"Weird circumstances gave me extra time, but I've been pretty good," he said. "Between starts it hasn't bothered me. I felt great again today. I hope that's how it stays.

"You're not going to believe me, but it really hasn't bothered me when the game's on the line. It didn't affect any of my pitches. It really isn't a big issue."

He said he'd be honest with manager Don Mattingly if he didn't feel physically able to help the team or if he thought he was putting himself at risk of serious injury.

"I have no desire to go out there and give up 10 runs or hurt myself more," he said.
Arruebarrena figures to return to the Dodgers when rosters expand September 1. Miguel Rojas' greater experience at third base was a main reason he was retained on the roster in the short term over Arruebarrena.