Mo'ne Davis showing Dodger Stadium how it's done … https://t.co/qkncuLEmk3

— Los Angeles Dodgers (@Dodgers) September 3, 2014
By Jon Weisman
We've seen a lot of great first pitches at Dodger Stadium, but not sure any of them popped quite like tonight, when Little League World Series sensation Mo'ne Davis took the mound.
The crowd, which began to roar as Davis was being introduced and before she even emerged from the Dodger dugout, then saw what Dodger catcher Drew Butera called the hardest ceremonial first pitch he had caught. I have to say, it was just really cool to experience.
Davis is a featured guest of an upcoming episode of "The Queen Latifah Show" and was joined by the Queen herself tonight.
See Davis show off her first-pitch form and other photos below.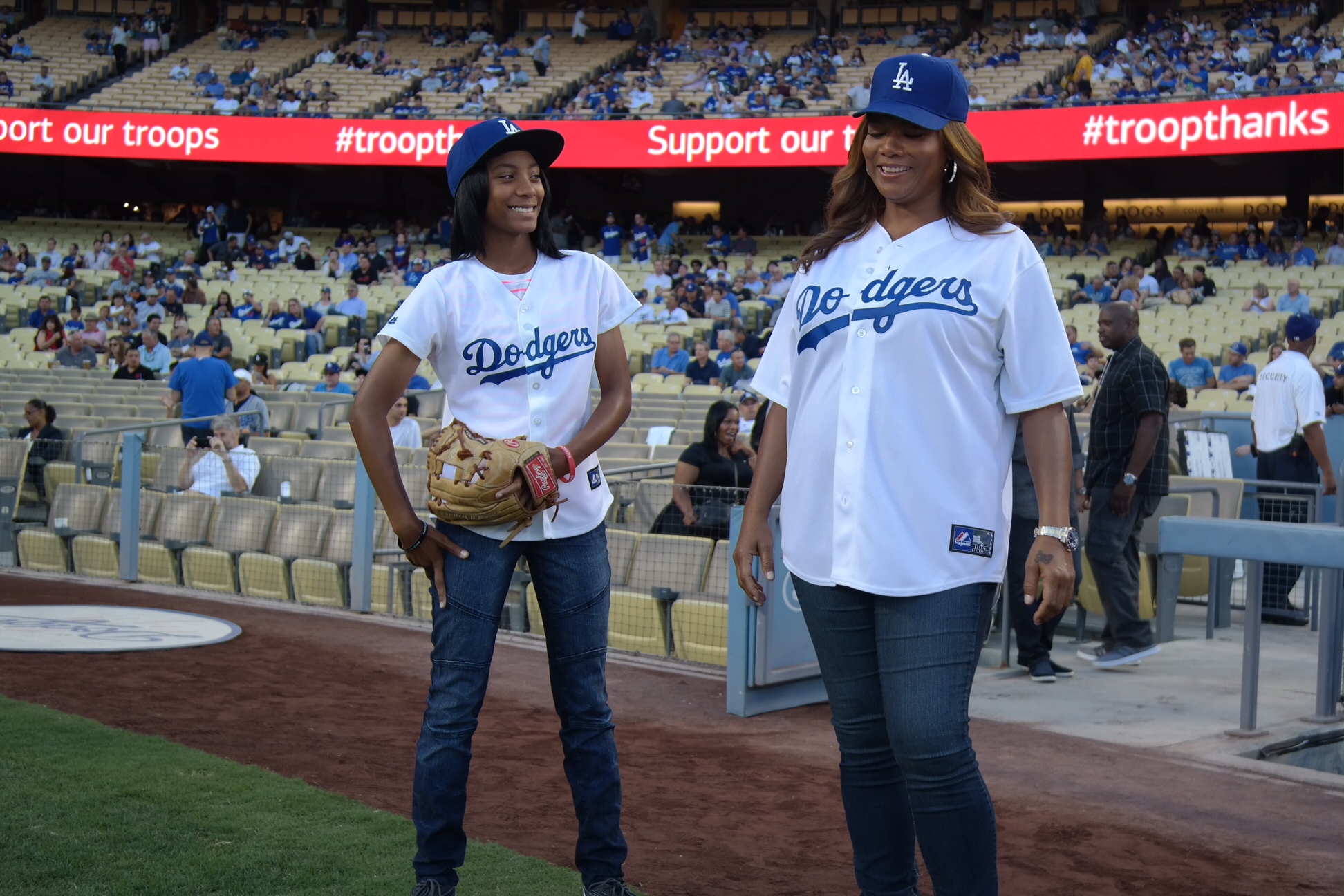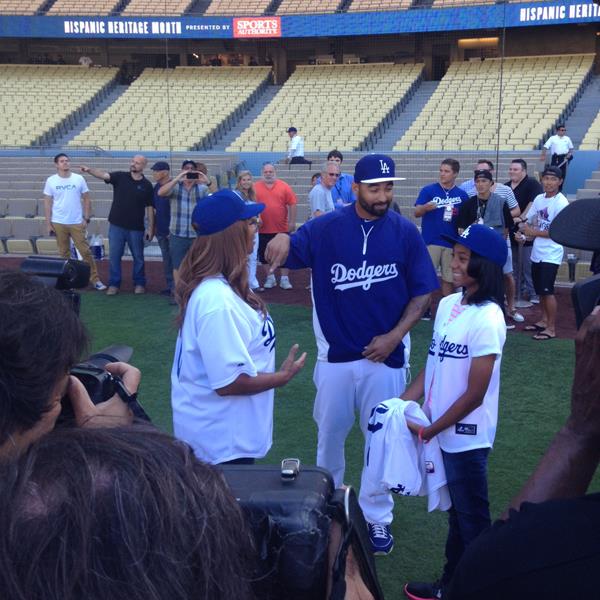 Mo'ne Davis gives her autograph to @YasielPuig pic.twitter.com/tgP7RpvMAP

— Los Angeles Dodgers (@Dodgers) September 3, 2014
[mlbvideo id="35897927″ width="550″ height="308″ /]