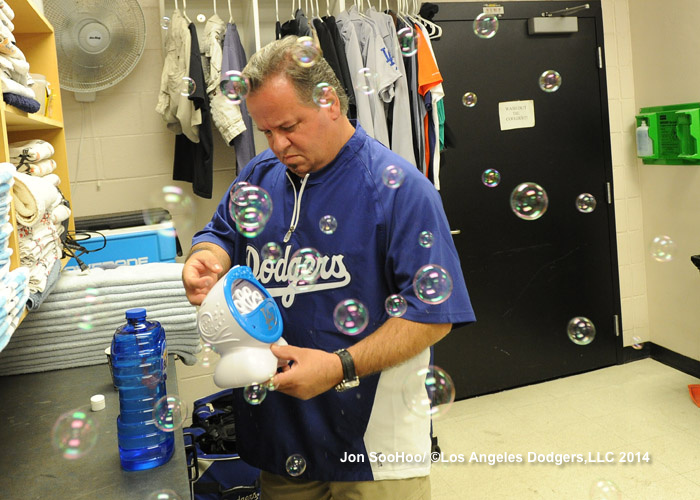 For more highlights from Monday, visit LA Photog Blog.
Dodgers at Rockies, 5:40 p.m.
Dee Gordon, 2B
Yasiel Puig, CF
Adrian Gonzalez, 1B
Matt Kemp, RF
Scott Van Slyke, LF
Justin Turner, SS
Juan Uribe, 3B
A.J. Ellis, C
Dan Haren, P
By Jon Weisman
Hanley Ramirez was a late scratch from tonight's Dodger starting lineup with a right elbow strain.
According to Ken Gurnick of MLB.com, Ramirez has been getting treatment on the elbow since the Giants series.
Even so, Ramirez went 2 for 4 in Monday's 11-3 Dodger victory at Colorado, and is 16 for 36 with a .500 on-base percentage and .556 slugging percentage in his past 10 games.