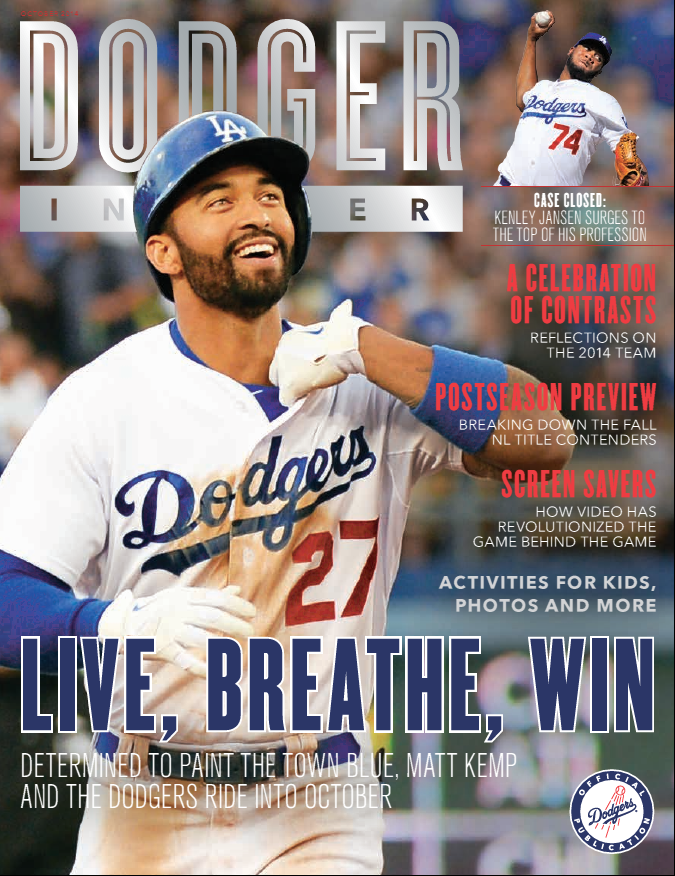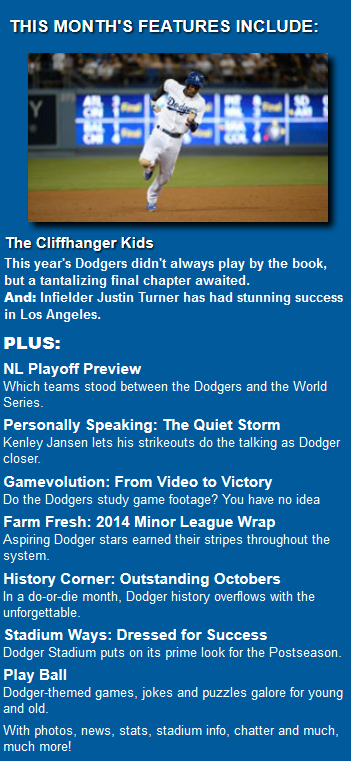 By Jon Weisman
Well, we've arrived at the final edition of Dodger Insider magazine for 2014. The October issue, with Smilin' Matt Kemp on the cover, provides a timely look at the Dodgers at the climax of a successful regular season and the precipice of what they hope will be an unforgettable postseason.
This month's edition also includes features on closer Kenley Jansen (whose low profile nationally belies his performance), a look inside the Dodgers' use of video to find an edge at gametime, a nice wrap-up of the progress made by Dodger minor leaguers, and much more.
Buy the magazine at Dodger Stadium during the National League Division Series or order the digital edition (which should be available next week) at dodgers.com/magazine, where you can also order subscriptions for 2015.
One more note: If you've been a reader of the magazine, this is a perfect time for you to offer your comments below. What'd you like? What could you have lived without? What would you like to see more of?  Constructive feedback is most welcome ahead of November, when we move into planning next year's editions. But above all, thanks for reading.