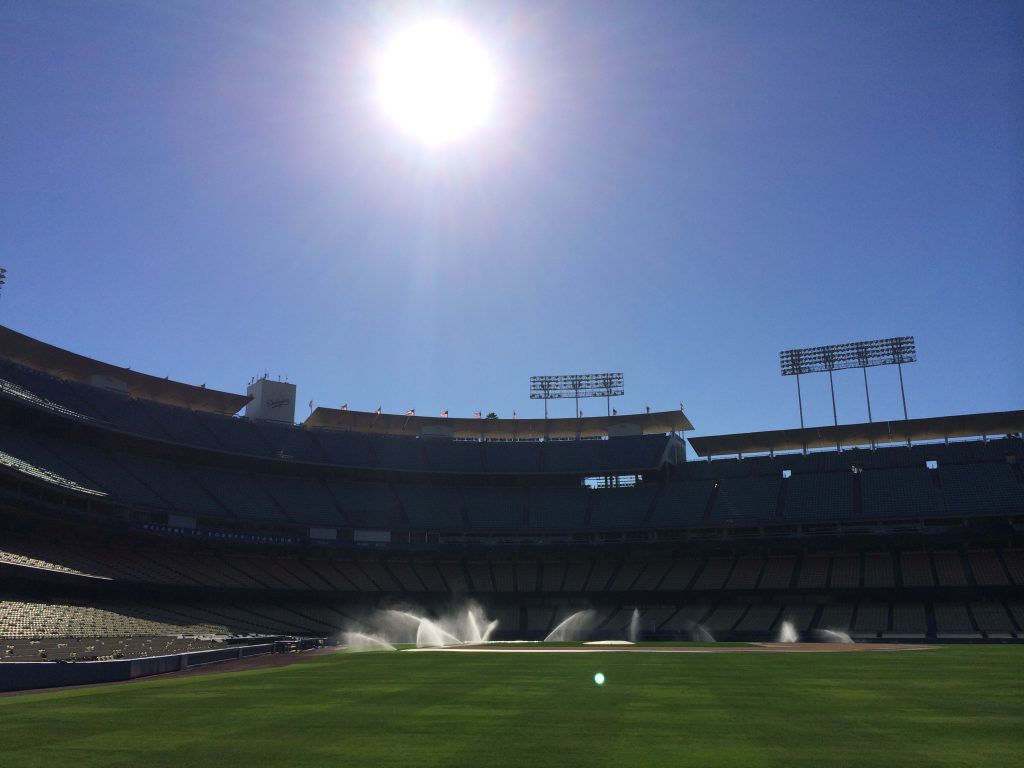 By Jon Weisman
This was the view from the warning track in right field at 3:37 p.m. Tuesday at Dodger Stadium, exactly three days before the first pitch of the 2014 National League Division Series between the Dodgers and the Cardinals.
Come Friday, the ballpark will be empty of sprinklers but full of intensity and fans, waving towels, while that sun slowly drops like a magnum fly ball. The current forecast, by the way, is for a high of 97 degrees.
Standing in the field, even in sunglasses, I found it hard to believe that our lifegiving sun wouldn't prove a death-defying experience for the game's right fielders, but a chipper Matt Kemp said Tuesday that defense wouldn't be an issue. Offense was another matter.
"You can see the ball in right field," Kemp said. "It's seeing the ball at the plate, which is important to scoring runs. So you know, I'm going to swing with my eyes closed and see what happens."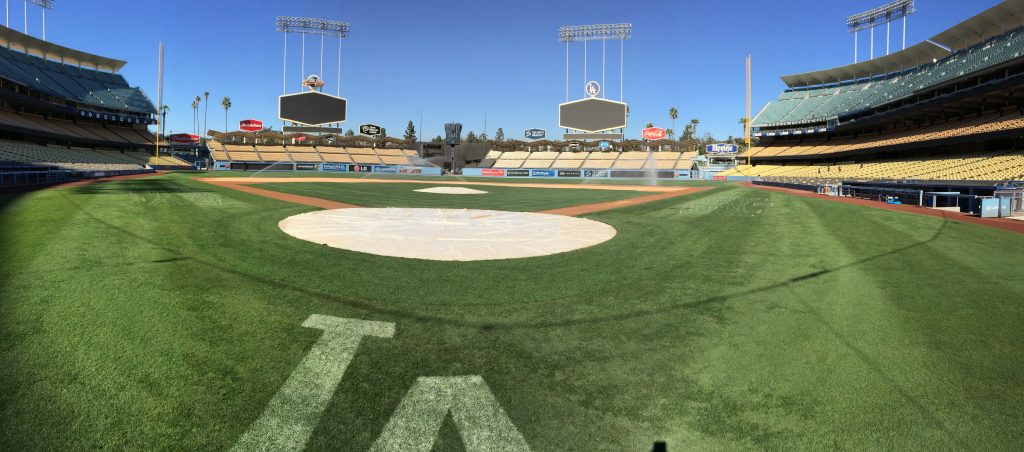 As you can see in the photo above, shadows won't have crossed the Dodger Stadium infield at first pitch. But you'll see them lurking off the third-base line, ready to creep and make facing Clayton Kershaw and Adam Wainwright that much more perilous or paralyzing.
"You know, honestly, I don't get why we play during the shadow times, but it's one of those games," Kemp said. "But both teams got to do it  — we've got to find a way to win."