Congratulations to the #Dodgers FOUR #RawlingsGoldGlove Award finalists! Most from any team in the National League! pic.twitter.com/UALeJAVvHK

— Los Angeles Dodgers (@Dodgers) October 23, 2014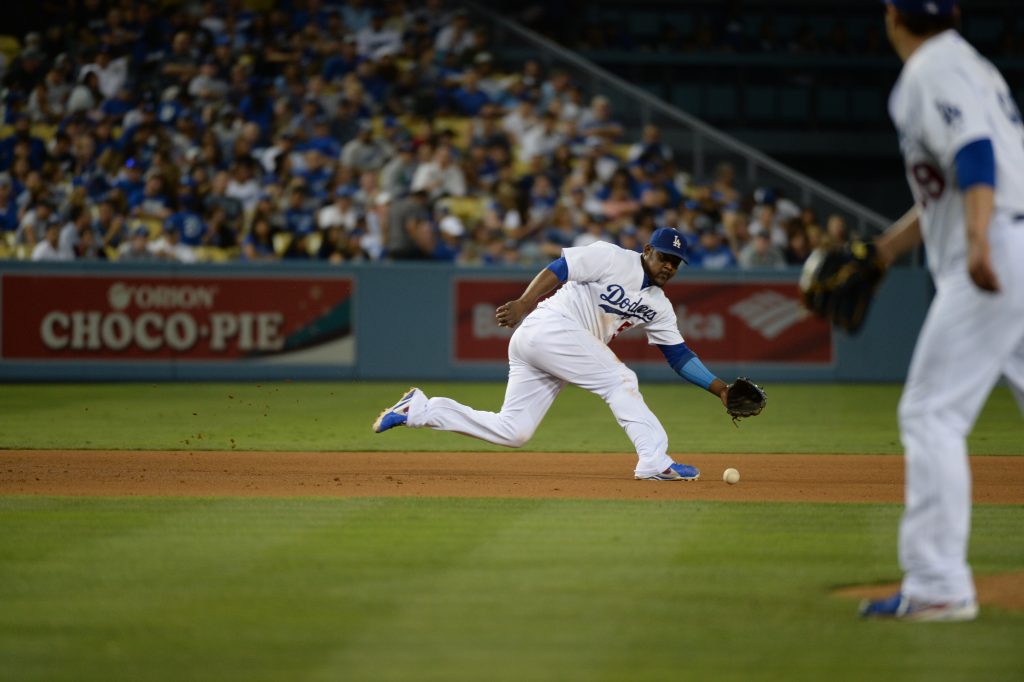 By Jon Weisman
This should be the year of the Uribear.
Adrian Gonzalez, Zack Greinke, Clayton Kershaw, Juan Uribe and Zack were named finalists for the Rawlings Gold Glove Awards, with winners to be announced November 4.
Each position has three finalists. Greinke and Kershaw are up against Adam Wainwright of St. Louis for the NL pitcher Gold Glove. Gonzalez is against Adam LaRoche of Washington and Justin Morneau of Colorado, while Uribe has competition from Nolan Arenado of the Rockies and Pablo Sandoval of San Francisco.
Going strictly by advanced stats, Uribe would be the Dodgers' top candidate. Despite a couple of injury issues this year, Uribe dominated NL third basemen statistically. (Click chart to enlarge.)

Uribe has never won a Gold Glove, nor has Greinke, even though the Dodger righty has been much-admired for his all-around athleticism. Gonzalez did so twice with San Diego and once with Boston, and Kershaw won in 2011, the same year as Andre Ethier and Matt Kemp. No Dodger has won a Gold Glove since.