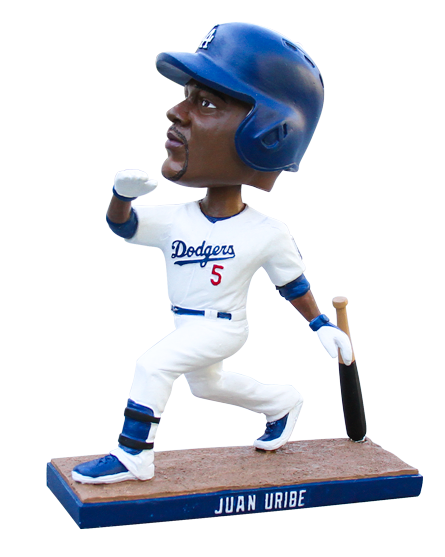 By Jon Weisman
Though Juan Uribe has officially been traded by the Dodgers, his bobblehead lives on.
"We are proceeding with our Juan Uribe Bobblehead promotion on July 11," Dodger executive vice president and chief marketing officer Lon Rosen said.
"The Dodgers have a long tradition of recognizing players who have made great contributions to the organization. Juan Uribe will hold a special place in Dodgers history for always being a fan favorite and a consummate professional.  There was no better teammate to have than Juan Uribe."
The Dodgers host the Brewers on July 11, while Uribe's Atlanta Braves will be at Colorado. The bobblehead is presented by Farmer John.