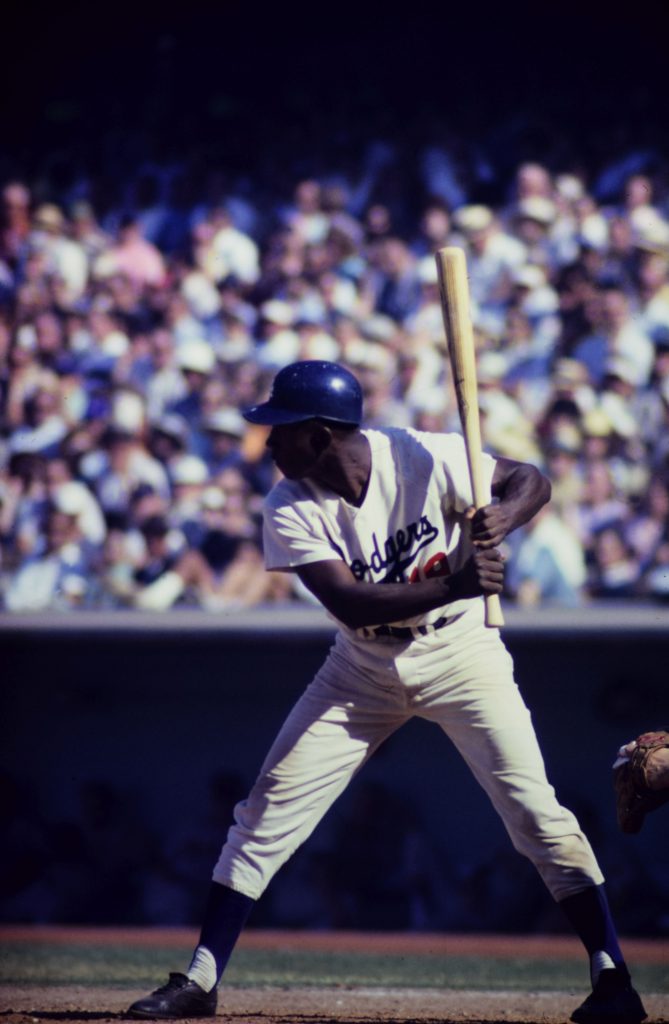 Fifty years ago today, the Dodgers activated retired third-base coach Jim Gilliam to return to the field.
"The old pro is back," Walter Alston told the Times.
Though he had been a full-time coach, Gilliam had been taking batting and infield practice since Spring Training.
"I'm glad to be back on the roster," he said. "I think I can help the club, and that's all that counts.
Alston cautioned that he didn't "intend to play Jim at third base very much, but there will be times when he will finish up the game there after pinch-hitting."
That plan lasted for about three days. The 36-year-old Gilliam played 16 innings across a May 31 doubleheader and went on to start 99 more games during the remainder of the 1965 season and all seven in the '65 World Series.
In a story that appeared in Dodger Insider magazine this month, Mark Langill offers a fond look back at how Gilliam's improbable comeback boosted the Dodgers to a title. (Click each page below to enlarge.)
— Jon Weisman