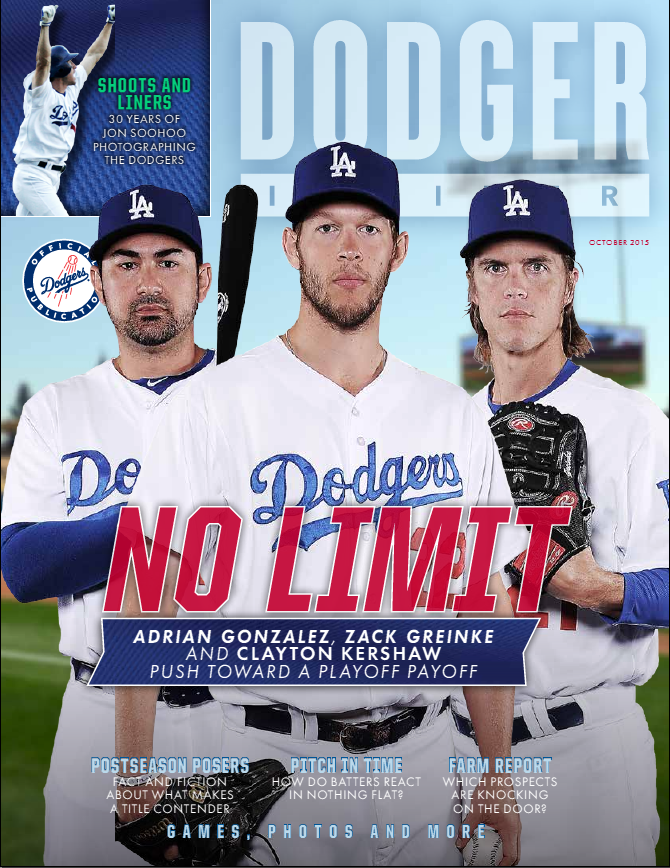 By Jon Weisman
Dodger Insider magazine gears up for the end of the regular season and the start of the postseason with its October issue, the final issue of the 2015 season.
October also brings a special, 15-page photo essay celebrating the 30th anniversary of the wonderful Jon SooHoo as team photographer, along with numerous other stories, games, tidbits and more. For $5 at the ballpark, it's a bargain.
Dodger Insider magazine is available at all Dodger team stores.