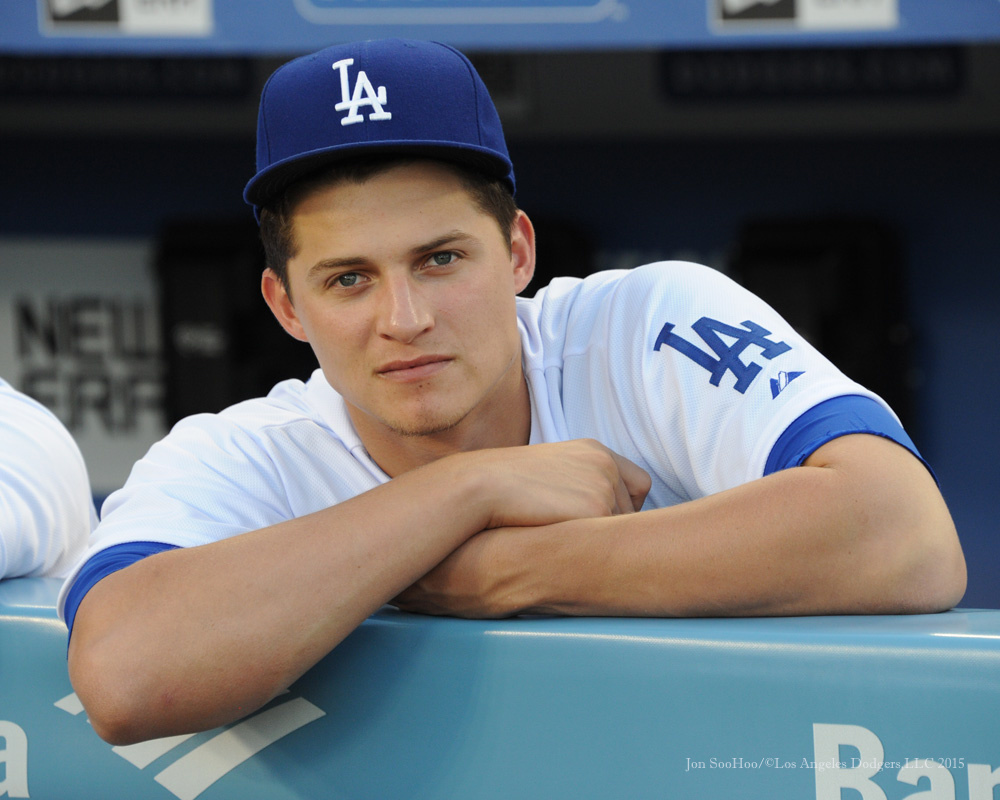 By Jon Weisman
Oh, nothing. Just 10 bits of info about the Dodgers' latest phenom, Corey Seager …
With a .337 batting average, .425 on-base percentage, .561 slugging percentage and .986 OPS in 113 plate appearances, Seager's adjusted OPS (OPS+) of 173 was the highest in Dodger history by a rookie.
The left-handed hitting Seager had a .426 OBP and slugged .500 against left-handed pitching.
He started 25 games and reached base in 24 of them, hitting .347/.436/.579/1.015 as a starter.
Seager OPSed 1.100 with the bases empty and .877 with men on.
For whatever reason, Seager had a .478 OBP while playing shortstop and a .190 OBP while playing third base or pinch-hitting.
Seager had a .959 OPS (7 for 20 with four doubles and two walks) after falling behind in the count 0-2.
In "late and close" plate appearances (seventh inning or later with the Dodgers team tied, ahead by one, or the tying run at least on deck), Seager was 5 for 14 with four walks, a home run and one strikeout.
Seager hit .378/.511/.676/1.186 in 47 plate appearances against relief pitchers.
In his 113 plate appearances, Seager hit into two double plays — both at San Francisco on September 30.
In what qualifies for now as a reality check, Seager slumped from September 19 through October 2, hitting .205/.271/.364/.634 with 12 strikeouts in 48 plate appearances, before finishing the season Sunday with two singles, a walk and a home run.