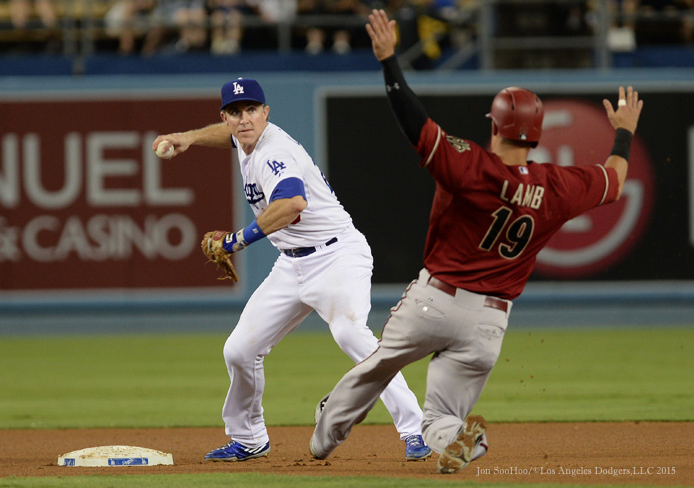 By Jon Weisman
Giving the Dodgers a left-handed hitter and veteran who could supplement second and third base in 2016, the Dodgers are bringing back Chase Utley on a one-year deal.
Utley had a .291 on-base percentage and .363 slugging percentage in 141 plate appearances for the Dodgers after being acquired August 19 for minor-leaguers John Richy and Darnell Sweeney, while also being praised for the example he set in the clubhouse and on the field.
That being said, Utley potentially would miss Opening Day even if he's on the Opening Day roster, should any portion of his two-game suspension for his hard slide into Ruben Tejada during the National League Division Series be upheld.
The Dodgers already have right-handed Kiké Hernandez and Jose Peraza as in-house candidates to play second base, as well as Justin Turner (recovering from knee surgery) at third base. Against right-handed pitching, Utley's OPS was .708 with Los Angeles.
Utley turns 37 on December 17.