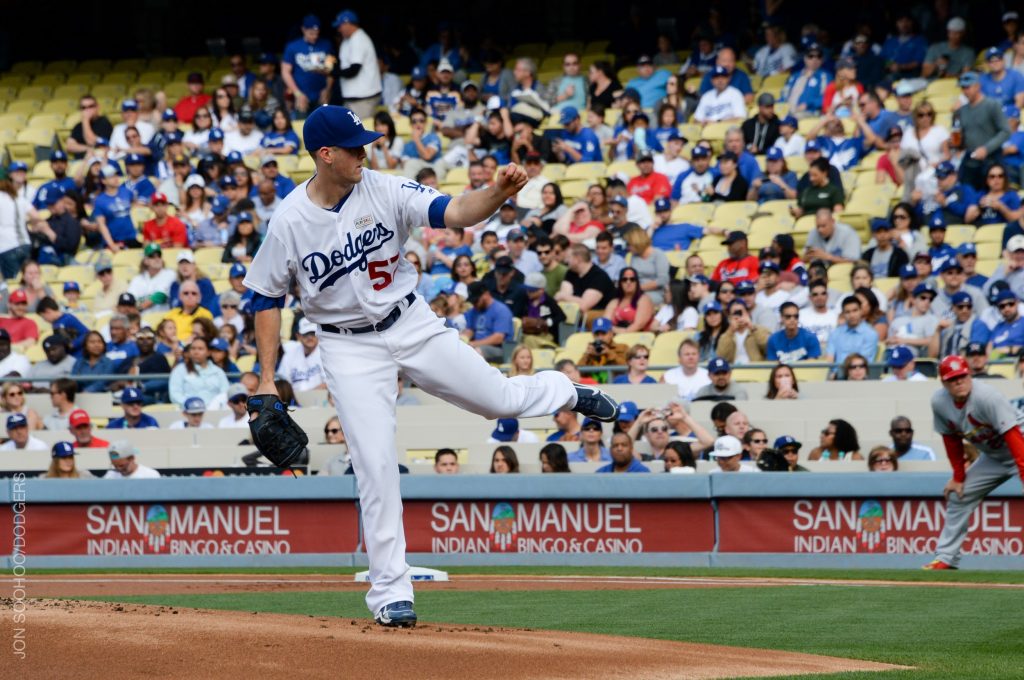 By Jon Weisman
Alex Wood extended his Dodger Stadium mastery another six innings (one run, five baserunners, five strikeouts), but another dominant streak ended a moment too soon for the Dodgers.
After 20 consecutive scoreless innings, in which the past 12 inherited runners were stranded, the Dodger bullpen got beat Sunday, with J.P. Howell and Joe Blanton combining to allow four runs in what became a 5-2 Dodger defeat.
Howell's only baserunner came on a comebacker off his glove that probably would have been a harmless groundout in a harmless seventh inning had it missed the glove completely.
Instead, it opened the door for St. Louis to score three runs with two out, the key hit being Yadier Molina's pinch-hit, two-run double off Blanton, who had stranded seven of eight inherited runners with a 2.20 ERA this season.
Wood lowered his record Dodger Stadium ERA since joining the team to 1.95 in nine starts — all of them quality starts, the second-longest streak to start a Dodger career at Chavez Ravine behind Hyun-Jin Ryu's 11. Wood has held Dodger Stadium opponents to two runs or fewer in his past eight starts in Los Angeles, and exactly one earned run in the past four.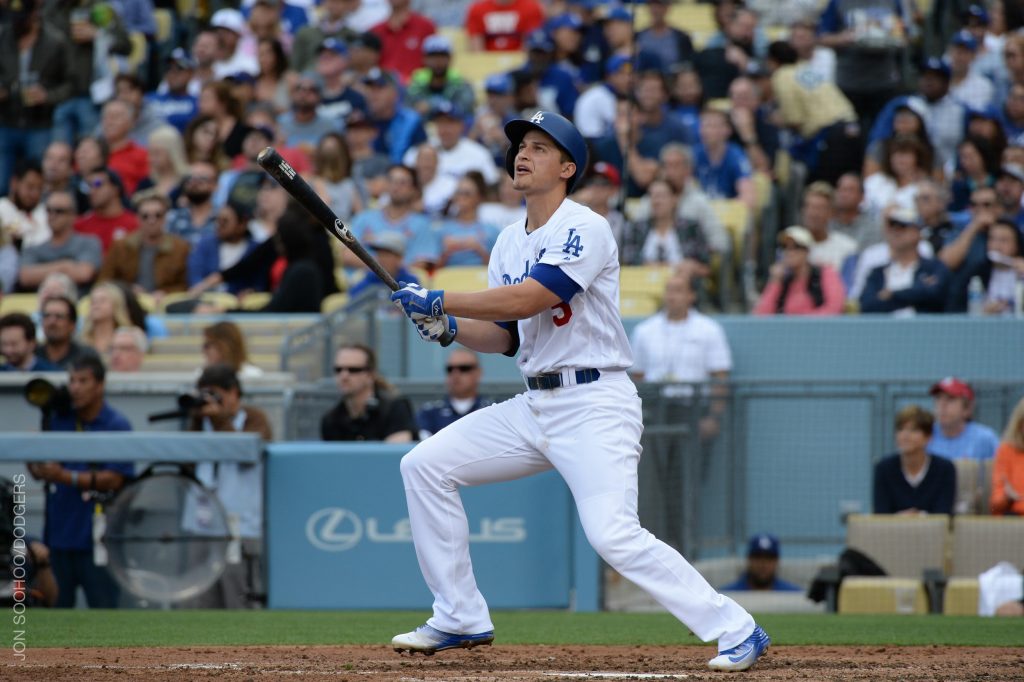 The 25-year-old's finest moment might have been the top of the sixth, when he solved a two-on, none-out dilemma with two grounders to Corey Seager, one for a double play.
Seager hit two solo home runs for the Dodgers in his first career multi-homer game. Already hot entering the three-game series with the Cardinals, Seager turned up the flame by going 6 for 13 with three home runs in the past 49 hours.
Since April 22, Seager has a .411 on-base percentage and .625 slugging percentage in 90 plate appearances, and is OPSing .846 on the season. He tied Joc Pederson for the team lead in home runs this season wiht six.