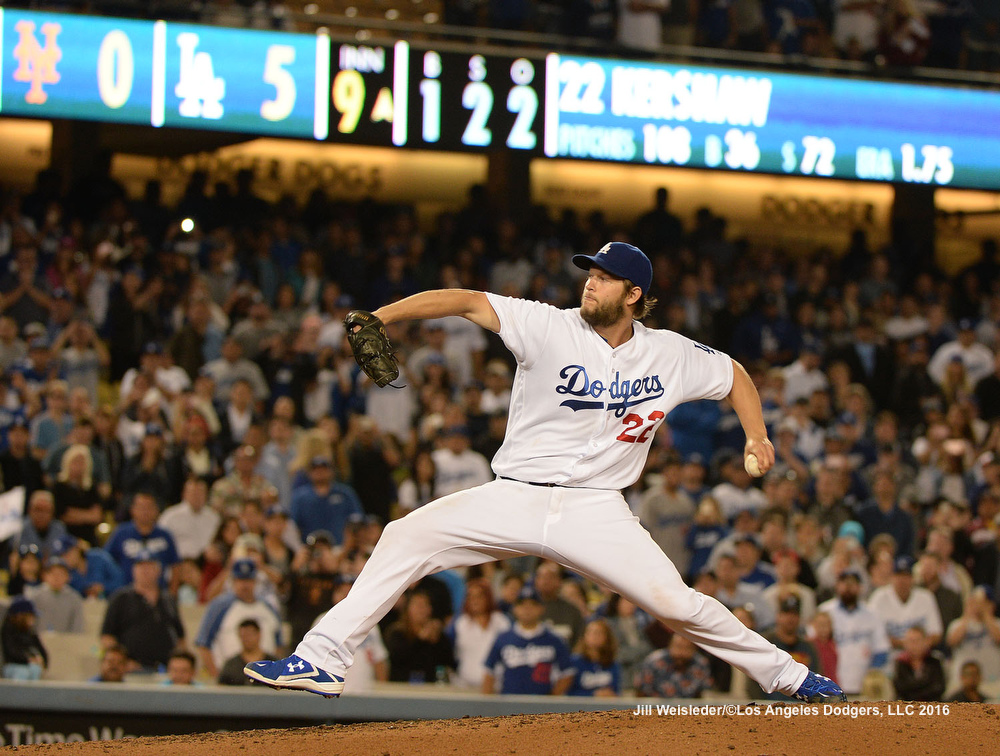 Angels at Dodgers, 7:10 p.m.
Kershaw CCLI: Dankershawoen
Chase Utley, 2B
Justin Turner, 3B
Corey Seager, SS
Howie Kendrick, 1B
Joc Pederson, CF
Trayce Thompson, LF
Yasiel Puig, RF
A.J. Ellis, C
Clayton Kershaw, P
By Jon Weisman
By one measure, Clayton Kershaw never worked harder in than he did in 2010.
Then 22, Kershaw averaged 106 pitches per start, which remains his career high.
Now 28, Kershaw is on pace to throw approximately 270 innings, which would be 44 more than his previous high total.
But Kershaw isn't exerting himself more. He isn't throwing more pitches. He is currently averaging 105 pitches per start, which is completely in line with what he's done throughout his career.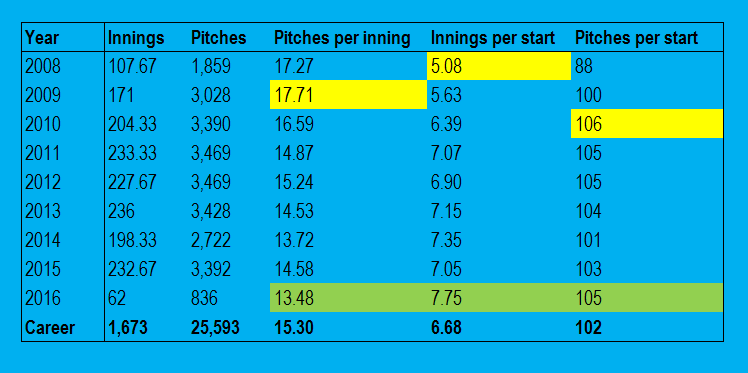 If anything (with the caveat that no one should question how hard he is working), Kershaw's days at the office are easier, because he's averaging a career-low 13.5 pitches per inning.
Amid his remarkable evolution — which Mike Petriello helped put in perspective this morning at MLB.com — this is one piece of news that perhaps hasn't gotten enough attention. Kershaw is delivering unparalleled performance, averaging a career-best 7.75 innings per start, without adding to his workload.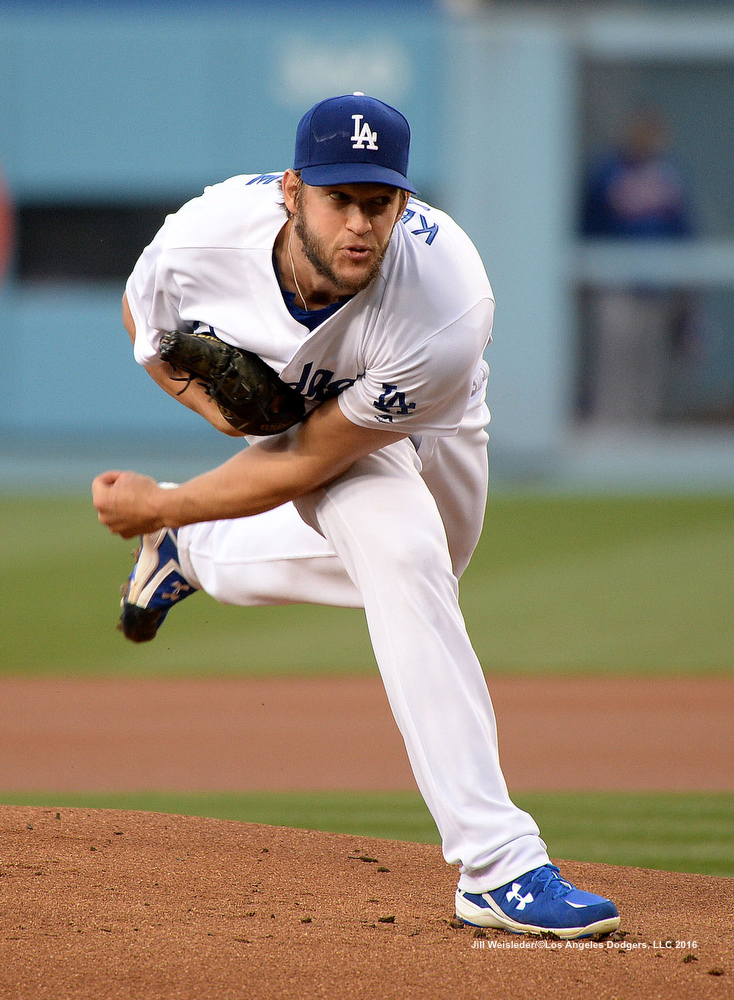 Think how many pitchers are happy to get out of any inning in 14 pitches or less. Kershaw is the only one in baseball who breaks that barrier on his average trip to the mound.
You already know about his out-of-this-world strikeout-walk ratio. In addition, Kershaw's ERA (1.74), FIP (1.48) and WHIP (0.73) are lower this year than in 2014, when he was a unanimous National League Cy Young Award winner as well as the Most Valuable Player.
His rate stats are at their peak, and so are his innings. And all for the low, low price of 105 pitches per game.
He can't keep this up. Or can he?
[mlbvideo id="690305283″ width="550″ height="308″ /]