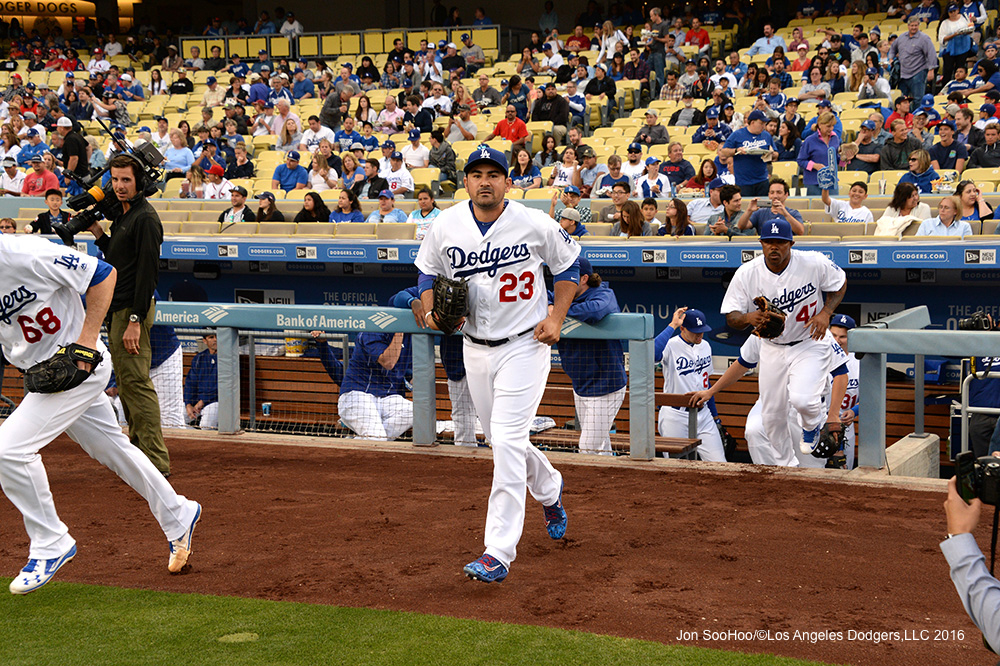 By Jon Weisman
With the Dodgers barely halfway through a stretch of 20 games in 20 days, Mike Bolsinger is being called up Wednesday to take a turn in the Dodger starting rotation and give its existing members an extra day of rest, Ken Gurnick of MLB.com reported late Monday.
Bolsinger will be inserted after Clayton Kershaw takes his scheduled start at Dodger Stadium tonight.
In other news, the Dodgers will learn more today about the lower-back tightness of Adrian Gonzalez, who left Monday's game after the fifth inning.
"After his at-bat where he punched out looking, he just said his back stiffened up, so at that point in time, I just wanted to take it out of his hands and get him out of the game," Dave Roberts said, according to Gurnick. "I've got to go in and talk about it. I don't know when it occurred, if it was on a swing. As I understand it now, it's day to day."
Gurnick also has more reaction to the two-homer night by Trayce Thompson, whom Roberts said would start tonight and who "definitely deserves" more playing time.