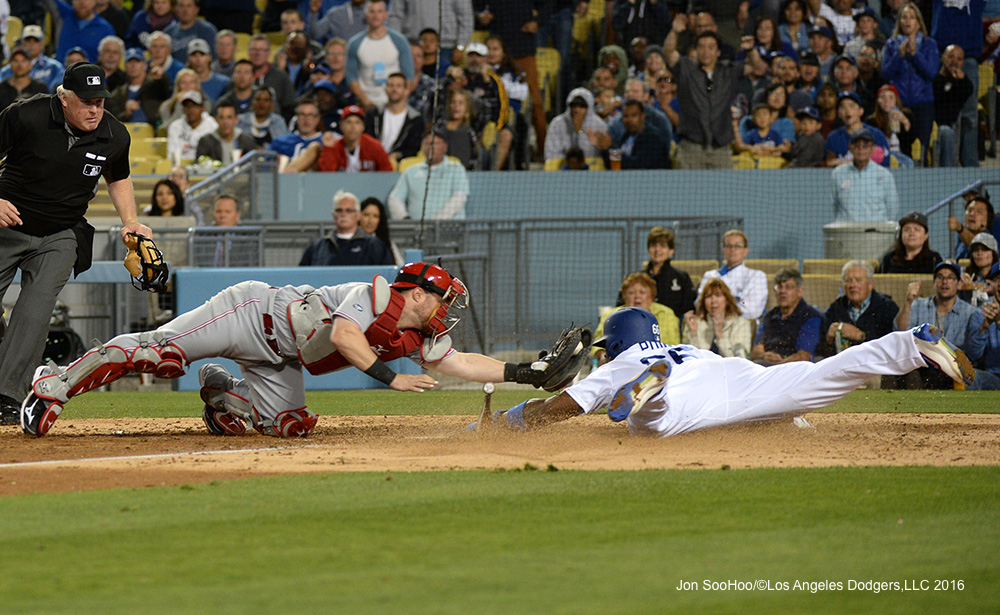 Reds at Dodgers, 7:10 p.m.
Chase Utley, 2B
Corey Seager, SS
Justin Turner, 3B
Adrian Gonzalez, 1B
Trayce Thompson, RF
Joc Pederson, CF
Howie Kendrick, LF
Yasmani Grandal, C
Scott Kazmir, P
By Jon Weisman
Yasiel Puig isn't in tonight's Dodger starting lineup, which isn't a surprise — least of all to Dave Roberts, who planned to give Puig a night off even before Tuesday's mid-game benching.
Howie Kendrick is in left field, with Trayce Thompson moving to right. Puig was on the field this afternoon for early batting practice, but not in preparation to start.
"I let all the players know when they're gonna play, when they're not gonna play," Roberts said. "I told Howie (Tuesday afternoon) he was going to be in there with Trayce and Joc. So, tonight is not punitive at all. It was already set."
Roberts said he had an "extended conversation" with Puig after Tuesday's game, and now they are moving forward.
"We talked about expectations and a vision and accountability," Roberts said. "For me, you've got to be responsible for your actions.
"He understands, and he wants to be a better teammate. I'm not going to say a mistake like that's not going to happen with him or any other player, but I think he wants to get better."
Roberts added that Puig's past behavior wasn't a factor in the discipline Tuesday.
"I try to treat every player the same," Roberts said. "If it were any other player, he would make the same decision. … Seeing how he responded shows maturity and accountability."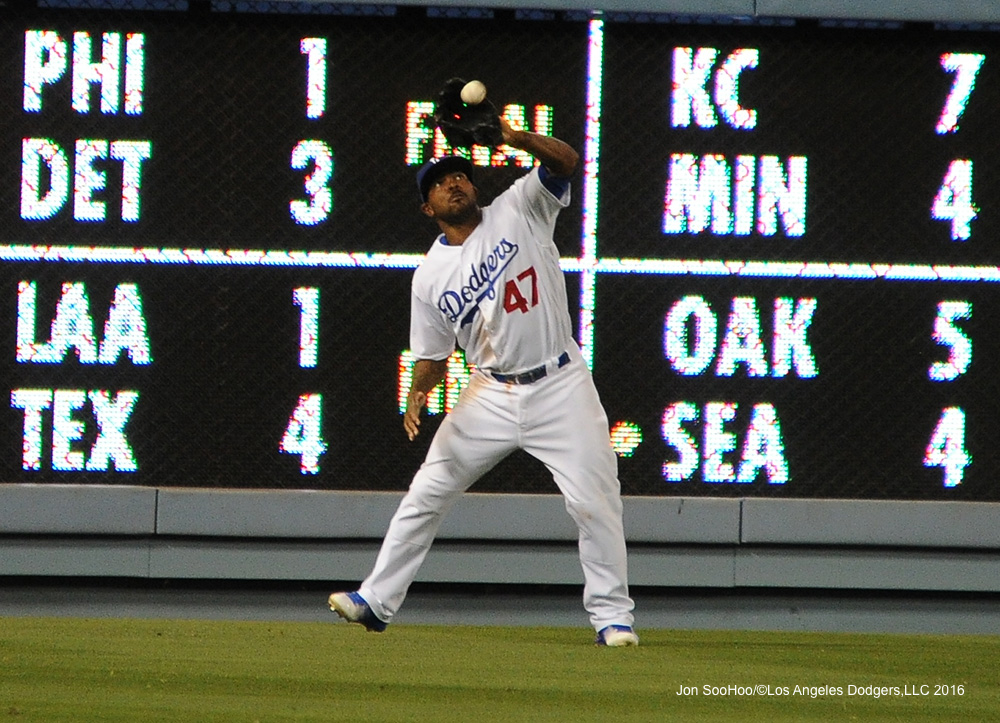 Meanwhile, Roberts said he is also looking for ways to keep Kendrick's bat in action, which is why there was a plan to play him tonight after he didn't start Tuesday. Now a multi-position player, Kendrick is 14 for 40 with four walks, a .400 on-base percentage and .525 slugging percentage in his past 11 games.
"We've moved him around quite a bit this year, and the more he gets out there he gets more comfortable," Roberts said. "To get his bat in the lineup where he's just getting comfortable makes sense."
Thompson, more than any outfielder, hasn't struggled to find playing time. Tonight, he is making his 10th consecutive start. Since April 25, he has a .386 on-base percentage and .698 slugging percentage in 70 plate appearances.
"He's continuing to improve," Roberts said. "He's shown he can defend. He can drive a run in. He puts together good at-bats — he's athletic, and he prepares well. And he's good to have on the team. He's a winning player. With Trayce, he asks the right questions and wants to get better and wants to be great. … To see him grow as a player and the game continuing to slow down (for him), it's exciting."