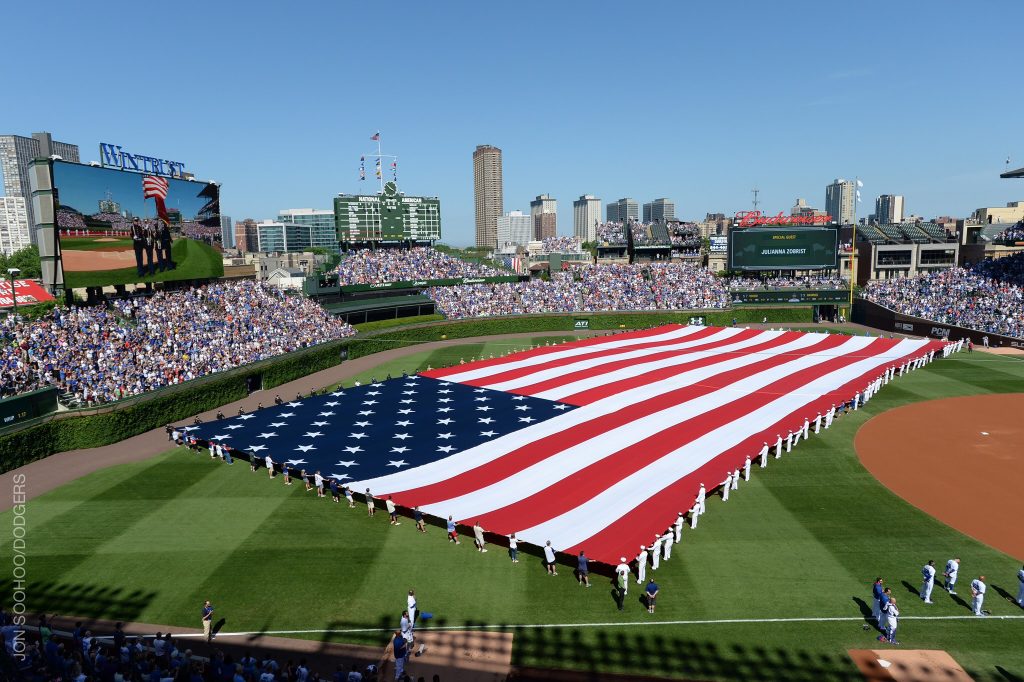 By Jon Weisman
A day before they face Jake Arrieta for the first time since he held the Dodgers hitless, the Dodgers were nearly held hitless.
Justin Turner's sun-aided bloop single, which fell between three Cubs fielders in the top of the first inning, was the only hit by the Dodgers in a 2-0 Memorial Day loss at Chicago. Five pitchers combined to retired the final 25 Dodgers of the game.
In their past two games against the Cubs — Arrieta's August 30 no-hitter and today — the Dodgers are 1 for 55 at the plate with two walks and 23 strikeouts.
Adrian Gonzalez's walk after Turner's single was the last Dodger baserunner. Alex Wood and three Dodger relievers pitched well enough to keep the Dodgers in the game, but not enough to overcome the Cubs' pitching dominance.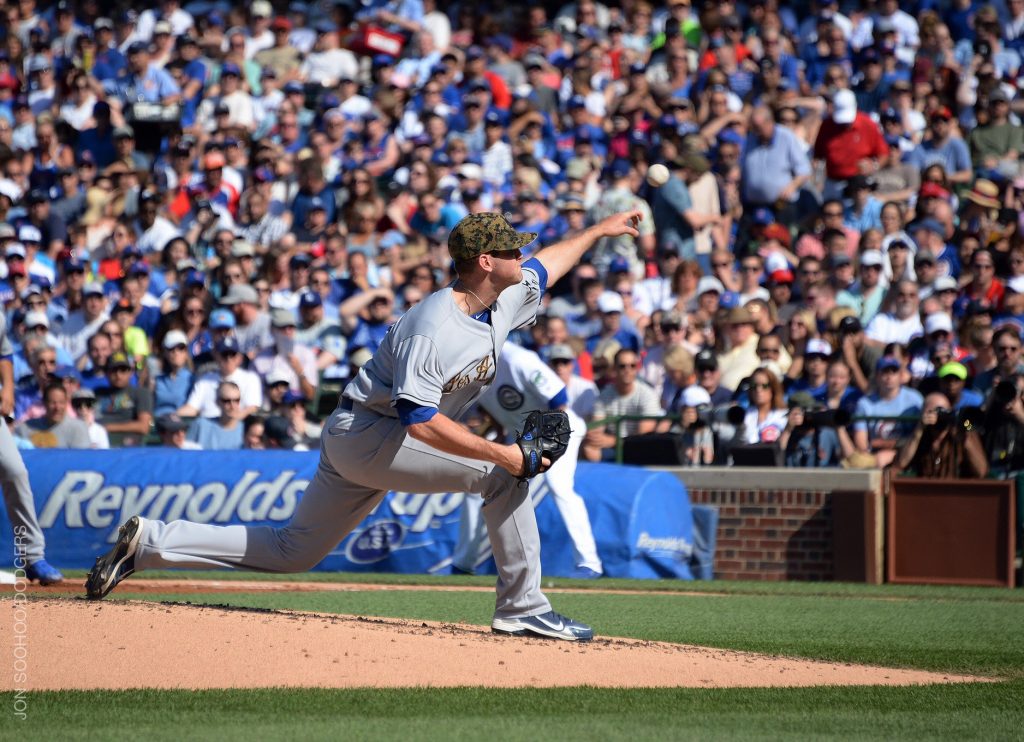 Wood took advantage of an apparent break in the second inning, when Cubs third-base coach Gary Jones held Addison Russell at third base rather than having him try to score against the arm of Dodgers left fielder Carl Crawford. With the bases loaded, Wood struck out pitcher Jason Hammel and second baseman Ben Zobrist.
Moments later, another gift seemed to fall in the Dodgers' lap, when a right hamstring cramp prevented Hammel from staying in the game. But emergency relief pitcher Travis Wood retired all 12 Dodgers he faced, keeping the visitors at bay long enough for Chicago to take the lead.
That happened in the bottom of the fifth, after Zobrist singled and went to third when Yasiel Puig overran the ball. An infield single by Jason Heyward scored Zobrist, and a double to the wall in right by Anthony Rizzo drove in Heyward. Puig threw strongly to Chase Utley, but Yasmani Grandal couldn't catch Utley's relay cleanly to apply the tag. A diving stop by Turner at third base, followed by Wood's seventh strikeout, prevented further damage.
Wood left for a pinch-hitter in the top of the sixth, having allowed the two runs on seven hits and three walks on 87 pitches. In his past six starts — three of them on the road — Wood has a 2.80 ERA, 1.05 WHIP and 12.7 strikeouts per nine innings. 
Though Louis Coleman and Casey Fien pitched perfect innings, and J.P. Howell and Pedro Baez combined for a scoreless eighth, it was for naught. Justin Grimm, Pedro Strop and Hector Rondon completed the seven innings of perfect relief by Chicago.
It was the first one-hitter against the Dodgers since September 14, 2010, a game the Dodgers actually won at San Francisco. In that time, three teams pitched no-hitters against Los Angeles (Cubs, Astros with Mike Fiers, and a group effort by Seattle). The last Cubs one-hitter against the Dodgers at Wrigley Field was by Hank Borowy on August 31, 1948, with Gene Hermanski getting the only hit.