By Jon Weisman
Alex Wood, whose most recent start was delayed three days because of left triceps soreness, is now going on the 15-day disabled list with left posterior elbow soreness, and 19-year-old Julio Urias is returning to the Dodgers.
Pending any shuffling of the Dodgers' rotation, Urias would be scheduled to pitch Saturday in Los Angeles against the Braves.
Wood allowed two runs — the fourth consecutive start he allowed two runs or fewer — and struck out seven in five innings in Monday's 2-0 loss to the Cubs, throwing 87 pitches. He did walk three batters, tying a season high, after having walked five in his previous five starts combined.
The 25-year-old left-hander has a fielding-independent ERA of 3.23 and is 10th in the National League this season with 9.9 strikeouts per nine innings.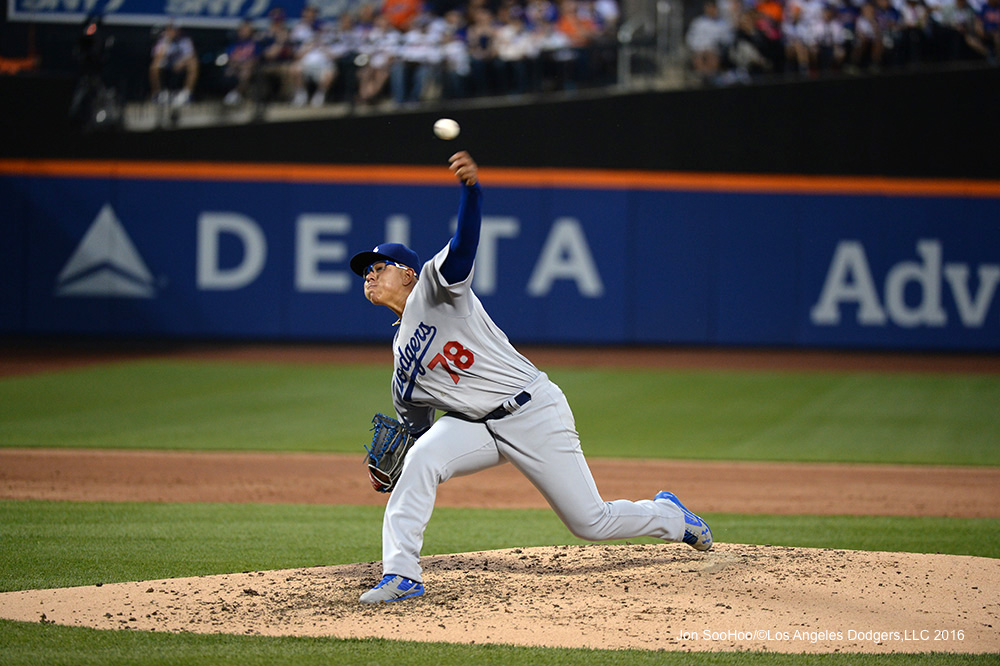 Urias was promoted to the big leagues for the first time when the Dodgers decided to postpone Wood's 10th start of 2016. After Urias allowed three runs in 2 2/3 innings at New York, the Dodgers returned him the next day to Triple-A Oklahoma City, for whom he was next scheduled to pitch Thursday. Urias allowed five hits, walked four and struck out three in his debut.
If he starts this week, Urias would be the youngest Dodger pitcher to make two starts in a season since Joe Moeller in 1962. Moeller made 15 starts that season.