Braves at Dodgers, 7:10 p.m.
Kershaw CCLIV: The Kershawsy Chaperone
Chase Utley, 2B
Corey Seager, SS
Justin Turner, 3B
Adrian González, 1B
Trayce Thompson, RF
Joc Pederson, CF
Howie Kendrick, LF
A.J. Ellis, C
Clayton Kershaw, P
By Jon Weisman
Going through virtually all of the photos Jon SooHoo & Co. take of the Dodgers the way I do, you notice certain things about certain players.
With Corey Seager it's no different.
Something that's long struck me about Seager is the way he turns his front foot nearly backward in his batting stance. It looks uncomfortable if not torturous, but clearly, it works for the 22-year-old, who now has 16 home runs and an .892 OPS in 82 career games.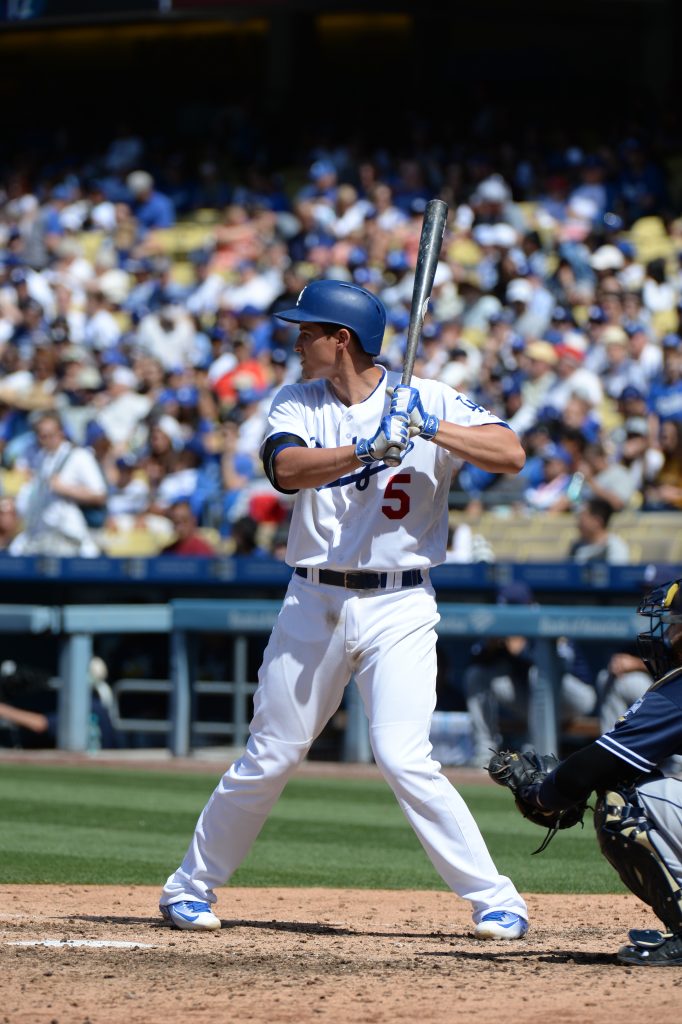 Seager, who Friday became the youngest player since Boog Powell in 1963 to hit three homers in a game, kind of shrugged when I asked him about it 10 days ago — keep in mind, I know next to nothing about the mechanics of hitting — and so I just filed away his explanation. But in the wake of his grand game, this seemed as good a time as any to share it for the record.
"It's kind of a mechanical thing," he said, "just to kind of keep my front knee and front hip in line, and stay through and not around. I think it was in 2014, I had some problems with it and I just kind of manipulated it in BP and stuff — and why not just do it during the game if it works? That's kind of where it came from.
"Naturally, it's gonna open up and stuff (when I swing), so that was just to keep it closed longer."
So there you go. Next, maybe I'll tackle the question of whether our young superstar is aware of how he puffs his cheeks when he swings.