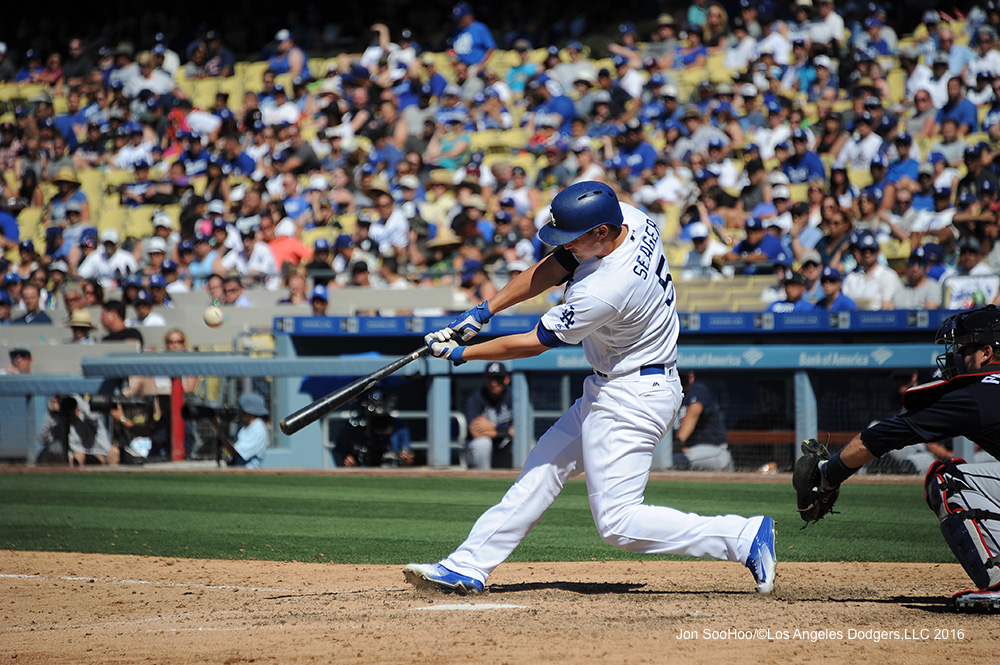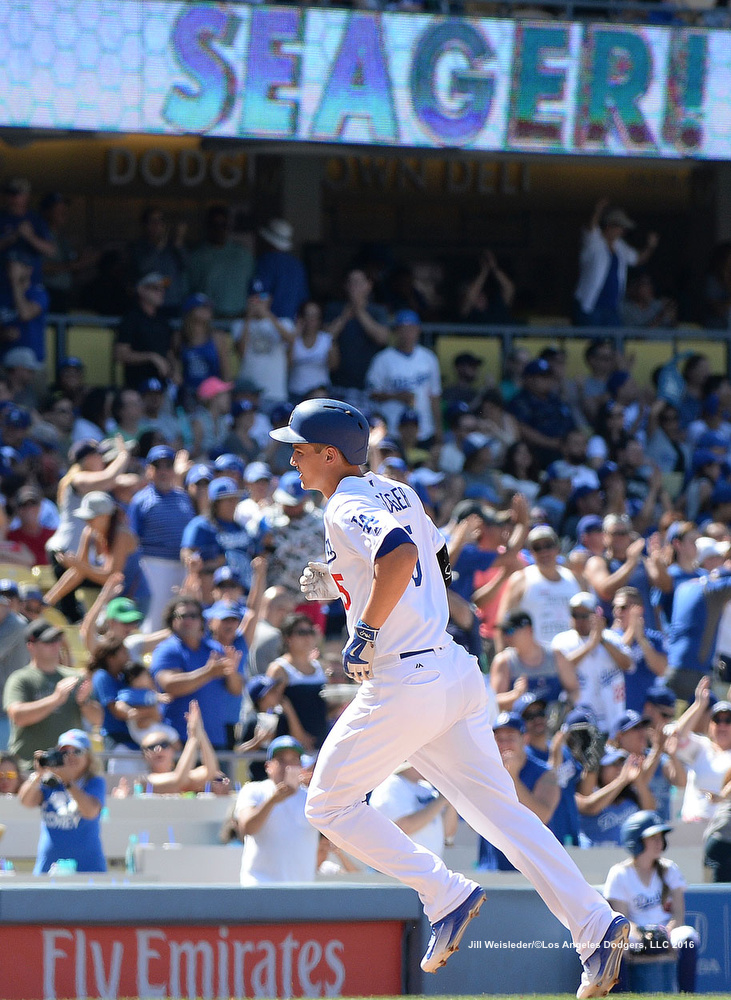 By Jon Weisman
One week ago today, Corey Seager went 0 for 4 with a career-high three strikeouts.
A trend was not forming.
Over his next six games, the 22-year-old shortstop went 10 for 23 with six home runs — five in the past three games against Atlanta — two walks and a sacrifice fly, giving him a .462 on-base percentage and 1.217 slugging percentage.
That would have made Seager the youngest Dodger to be named National League Player of the Week since Fernando Valenzuela won the honor twice in 1981 at age 21, except the Cardinals' Matt Carpenter swooped in to take the award, with a .577 on-base percentage and .920 slugging percentage.
In the past 30 days, Seager has 12 home runs, with a .364 on-base percentage and .667 slugging percentage. He ranks seventh in Major League Baseball in wins above replacement, behind Mike Trout, Manny Machado, Dexter Fowler, Xander Bogaerts, Jose Altuve and Nolan Arenado.
Corinne Landrey has an analysis of Seager's offensive explosion at Fangraphs.