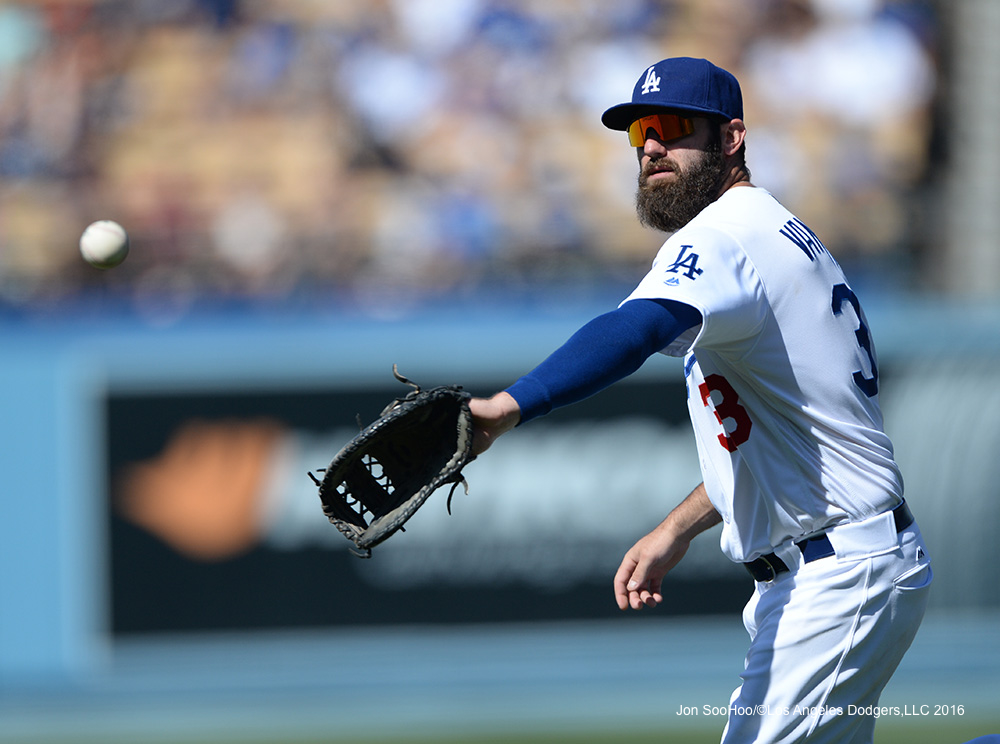 Rockies at Dodgers, 7:10 p.m.
Justin Turner, 3B
Corey Seager, SS
Trayce Thompson, RF
Adrian González, 1B
Howie Kendrick, 2B
Kiké Hernandez, LF
Scott Van Slyke, RF
A.J. Ellis, C
Mike Bolsinger, P
By Jon Weisman
If you're wondering why Dave Roberts chose to rest left-handed hitters Chase Utley and Joc Pederson against right-handed Rockies pitcher Tyler Chatwood, it's mainly because right-handed batters have had more success against him.
This year, righties have an .788 OPS against Chatwood, while lefties are at .579. The split was even more pronounced in 2014, before Chatwood had the Tommy John surgery that forced him out of action in 2016. Chatwood has returned this year to lead Colorado starters with a 2.99 ERA.
Pederson had started all 45 previous times the Dodgers faced a northpaw this year, and Utley all but one. Instead, Scott Van Slyke will get his first start since returning from the disabled list, and Kiké Hernandez his second in a row after doubling and homering Sunday. Howie Kendrick moves from left field to his familiar spot of second base.
By now, Trayce Thompson's appearance in the lineup is no surprise. This is Thompson's seventh straight start and 18th in the Dodgers' past 21 games, including the games Thompson missed with a sore back. Not to be lost amid Corey Seager's extraordinary weekend against Atlanta is that Thompson reached base eight of 12 plate appearances, despite hitting only one single. He walked five times and added a double and a home run.