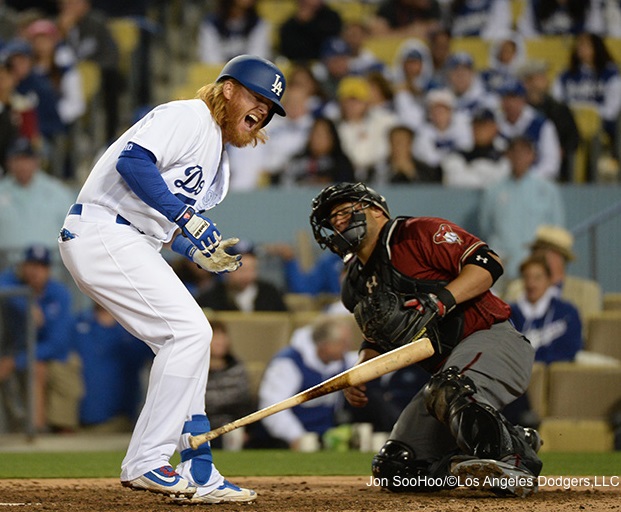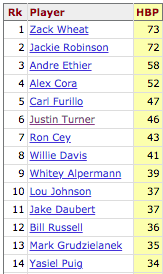 One other thread in the Andre Ethier legacy is that he is the all-time Los Angeles Dodger leader in times being hit by a pitch, with 58. But at the rate Justin Turner has been going, Ethier's reign might not last the year.
Last year, the Dodger third baseman set a single-season franchise record with 19 HBPs, breaking Alex Cora's previous and literal mark of 18. (Cora also held the Los Angeles career mark before Ethier.) That gave Turner 46 plunkings as a Dodger, putting him within 12 of Ethier — and Turner has averaged 14 HBPs over the past three seasons.
Though it would be foolhardy, not to mention downright scary, to imagine Turner racking up double-digit HBP seasons for the remainder of his current Dodger contract, he only needs to average nine per year between now and the 2020 expiration date to pass Jackie Robinson (72) and tie Zack Wheat (73) for the all-time franchise lead.
Yasiel Puig (34) is poised to move into the Dodgers' all-time top 10 this year, though he had only two in 2017. In his first two seasons, Puig racked up 23.