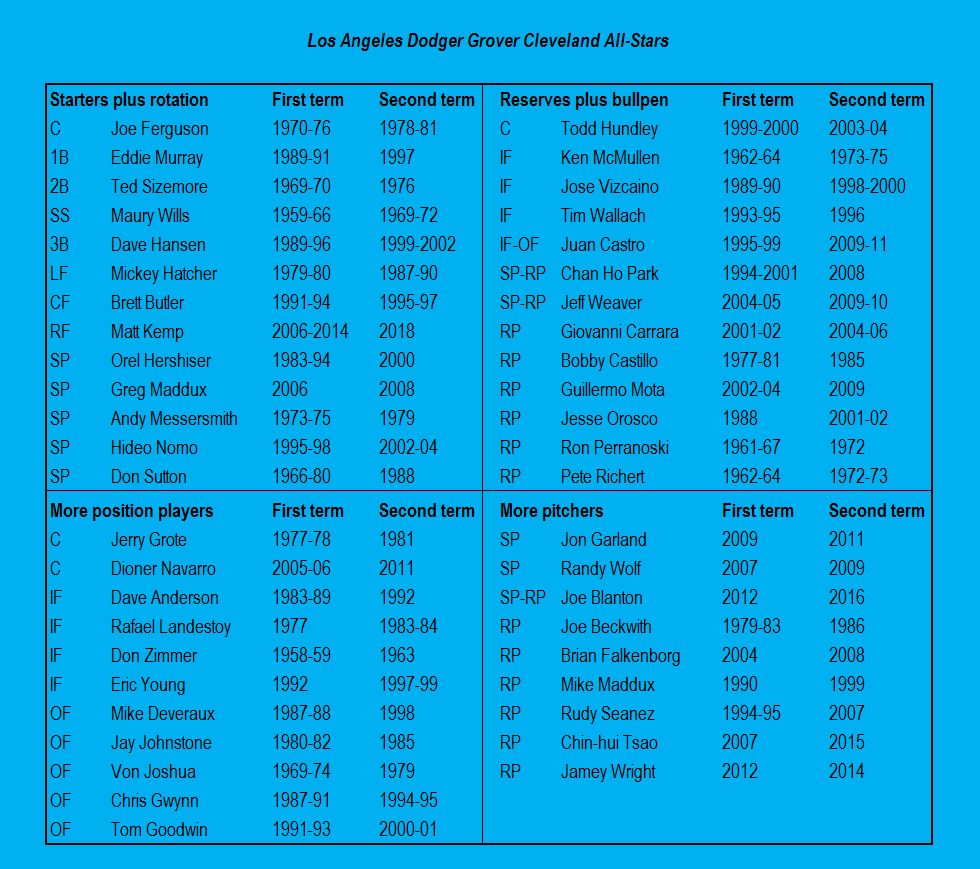 With Russell Martin heading back to Los Angeles for a return engagement, this seemed like as good a time as any to update the Los Angeles Dodgers' Grover Cleveland All-Star squad, honoring those, in the spirit of the 22nd and 24th President of the United States, who have served two separate terms on the Dodgers' major-league roster.
Matt Kemp became the latest addition in 2018, and once he plays in his first game of 2019, Martin should unseat Todd Hundley as the backup catcher.
Note: There are 26 players on the main roster (starters plus reserves) because you can carry 26 men when you play an unscheduled doubleheader and of course these players, though they wouldn't have predicted it, will play two games with a break in the middle.