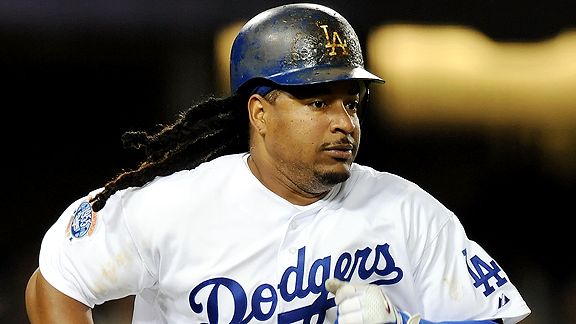 Lisa Blumenfeld/Getty Images
Tonight will be Manny Ramirez's 12th start in 30 Dodger games this season.
Tonight's the first time we're taking our family of five to a night game.  Taking bets on who lasts longer: my 2-year-old or Charlie Haeger.
* * *
Mike Piazza hopes there's a Mets cap on his Hall of Fame plaque, according to Joe Brescia of the New York Times (via Vin Scully Is My Homeboy).