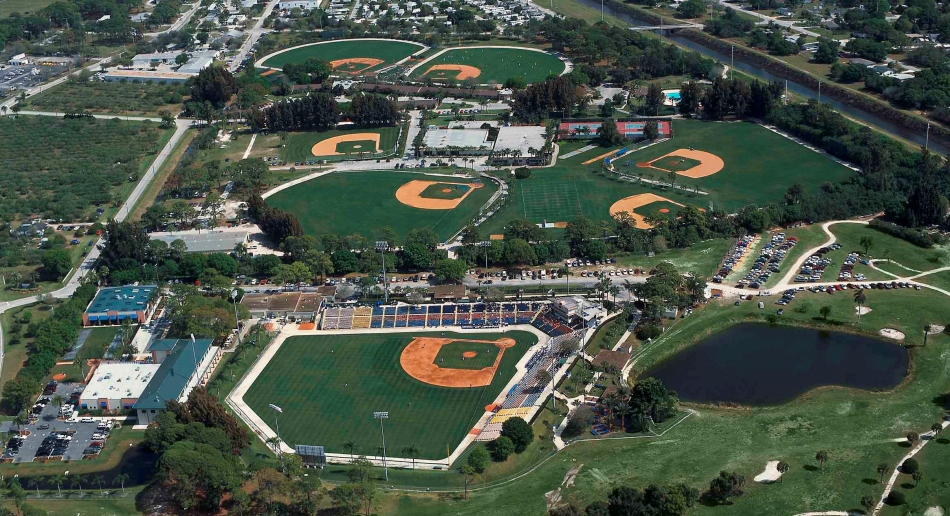 Peter O'Malley today said he has signed a licensing agreement enabling the Dodgers' former Spring Training home, in recent years called the Vero Beach Sports Village, to be known as Historic Dodgertown – Vero Beach, Florida.
"We appreciate the extraordinary cooperation of Dodger president Stan Kasten and the Dodger organization in recognizing the significance of this unique site," O'Malley, the former Dodger owner and president said in a statement. "We also are grateful to Major League Baseball for working with us, perpetuating the history and tradition of Historic Dodgertown and what it has meant to the game for decades."
In 2001, Indian River County purchased the land and buildings from the Dodgers, but since 2009, after the Dodgers moved their Spring Training to Arizona, the facility has been used for tournaments, camps and the like. A partnership including O'Malley, Hideo Nomo and Chan Ho Park saved the facility from extinction in 2012, even expanding facilities there. Their lease agreement with Indian River County runs through April 2019.
"We have plans for more ways to utilize this amazing facility year-round,"said Craig Callan, who arrived at Dodgertown in August 1978 to manage the sports and conference center, and now directs the day-to-day activities as Historic Dodgertown vice president.