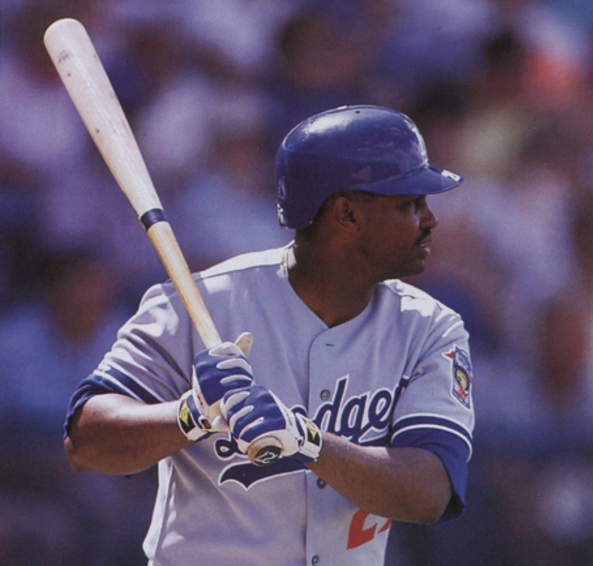 By Jon Weisman
At 5:05 a.m., 20 years ago today, former Dodger All-Star infielder Mike Sharperson died at the age of 34, following a one-car accident near the junction of Interstate 15 and 215 in Nevada.
All-Star infielder. When Sharperson made the National League All-Star team in 1992, he and the Dodgers got a lot of grief. It was a year of grief. Los Angeles was in turmoil after the riots of late April. The Dodgers were on their way to their worst season in 87 years. Their best hitter was a 30-year-old who had never played a full season in the Major Leagues, whose career high in home runs was three.
The right-handed Sharperson was best known as a platoon partner of lefty-hitting Lenny Harris. A good contact hitter who batted twice for the Dodgers in the 1988 playoffs, Sharperson hit .297 with a .376 on-base percentage and more walks than strikeouts in 415 plate appearances in 1990. He played and hit a bit less in 1991, when the Dodgers lost the National League West title by one game.
Then in the spring and early summer of 1992, as Darryl Strawberry faded and before Mike Piazza arrived, Sharperson — still alternating at second and third base with Harris, Juan Samuel, Dave Hansen and Dave Anderson — somehow emerged as the Dodgers' best hitter.
Come July, the Dodgers needed an All-Star representative, and Sharperson was it.