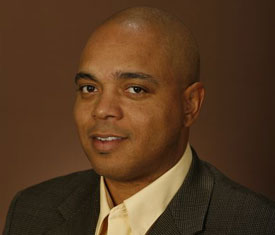 Though the Dodger farm system certainly has its less fallow spots, it also certainly has its fertile areas, which were enough for ESPN.com's Keith Law to rank it 12th in the majors, higher than I've seen elsewhere.
For a closer look at some of the Dodger developing prospects, I interviewed Dodger assistant general manager in charge of player development De Jon Watson recently for a piece that is running in full at ESPNLosAngeles.com. Here's how it begins …
The patchwork roster surrounding established Los Angeles Dodgers stars like Matt Kemp and Clayton Kershaw this year would hint at a dearth of minor league chips to play with, but De Jon Watson would encourage you to ante up.

The Dodgers' assistant general manager in charge of player development has more than a poker hand's worth of serious starting pitcher candidates rising through the system, and would even argue for a few wild cards among the position players.

"It's been good stuff, man," Watson said of the franchise's depth at starting pitcher. "Our kids are coming. It's great to have that type of competition. … If you have a hiccup or someone goes down for a little bit, you have a legitimate option waiting in the wings. The key is being as sharp as they can possibly be when that opportunity arises so you really don't miss a beat."

That doesn't change the Dodgers' pattern of leaning toward veterans at the start of the season. With Hiroki Kuroda leaving as a free agent and the team's 2010 minor league pitcher of the year, Rubby De La Rosa, recovering from Tommy John surgery, the Dodgers signed Aaron Harang and Chris Capuano rather than hand a starting rotation slot to Nathan Eovaldi, who had a 3.09 ERA in six starts at age 21 late last summer.

Shortstop Dee Gordon is the only 2011 Dodgers rookie who has the inside track on a starting spot with the team this season. Gordon, who had 24 stolen bases in 56 games and a .325 on-base percentage (.398 in September), will look to capitalize on his hot finish.

"The biggest thing to look for from him is going to be his on-base percentage," Watson said, "because his speed is going to change how they pitch to the guy that's behind him. He's going to apply pressure both from an offensive standpoint and a defensive standpoint for the opponent. So he has to get on base. For us, his key is understanding what type of hitter he is, understanding the strike zone." …
In addition to Eovaldi, De La Rosa and Gordon, Watson also provides a status report on Jerry Sands, Zach Lee, Garret Gould, Allen Webster, Chris Withrow, Shawn Tolleson, Steven Ames, Scott Van Slyke, Alex Castellanos, Chris Reed and Pedro Baez.
Hope you enjoy reading the full story …